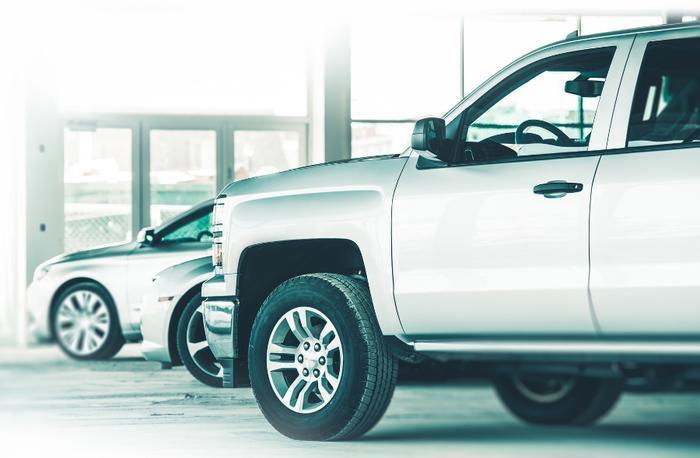 You know the drill. When it's time to buy a car you go to the dealer and kick some tires, maybe take a test drive. Sooner or later it comes down to "how much?"
The salesman gives you a number, you come back with a counter offer. The salesman retreats to talk with the sales manager. Eventually you come up with a price both can live with.
More than a few consumers find the whole thing distasteful. Automotive site Edmunds.com surveyed 1,000 U.S. adults and found consumers rank buying a vehicle more stressful than getting married, going on a first date or watching their team in a close championship game.
Hate it
The survey suggests shoppers least like the haggling part. Millennial consumers hate it the most with 91% saying they would try to avoid it. One in 5 consumers would rather give up sex for a month than bargain with a car salesman and 33% said they would rather make a trip to the DMV.
Not surprisingly some car dealers have pushed the concept of no-haggle pricing. And why not?
It makes the consumer more comfortable, since they know they aren't going to have to take part in the negotiating drama. Best of all for the dealer, it gets to say what the no-haggle price is.
Used car retailer Carmax pioneered the concept of no-haggle pricing. As the company says on its website, you get a fair price up front without having to negotiate for it.
Carmax lists the Kelly Blue Book value of the vehicle and then its no-haggle price, which is usually slightly less. Could you get a better deal by going to a traditional car lot?
Probably, but it all depends on the dealer and the car – whether the model happens to be in demand or not and how eager the dealer is to move it.
No one pays the sticker price
When shopping for a new car there is also a good bit of wiggle room. You start with the sticker price, but no one pays that. So it's up to the consumer to figure out what a fair price for the vehicle is and hold out for that.
That's not always easy. Sites like Edmunds and Kelly Blue Book can tell you what the MSRP (manufacturers suggested retail price) is, but it's up to you to figure out how much less the dealer is willing to accept.
Even assuming that after hours of haggling you can get the dealer to accept a lower price, the dealer can recoup much of that on your trade in or with assorted fees.
TrueCar.com
Truecar.com came along in 2011, promising prospective car buyers it would do the hagging for them. Car dealers were horrified, a sign the company was on to something.
Buyers could go to Truecar.com and see what the dealer actually paid for the car. TrueCar then sent the lowest prices to the consumer. Some dealer associations and manufacturers threatened lawsuits, and eventually TrueCar changed its business model.
According to Inc. Magazine, TrueCar determined that consumers really weren't looking for the lowest price on a car, they just wanted to be sure the price they were paying was fair.
According to Inc., TrueCar's new business model tells consumers what a "fair" price for the vehicle is, and refers them to two or three dealers who will honor it, no haggling required.
Stepping into the haggling void left by TrueCar is a site called HaggleDaddy.com. The company says it takes the description of a consumer's ideal vehicle and negotiates with multiple dealerships within a defined geographical area to get the best deal.
In other words, it does the haggling for you. Does it save you money? There have been no independent studies to answer that question but it would seem that, in most cases, haggling -- whether by the consumer or a third party -- will save some money.
If a dealer too readily accepts a no-haggle deal, chances are you're leaving money on the table.
Then again, if you hate the give and take that has traditionally gone into buying a car, getting a "fair" price might be just as good as getting the best price.