---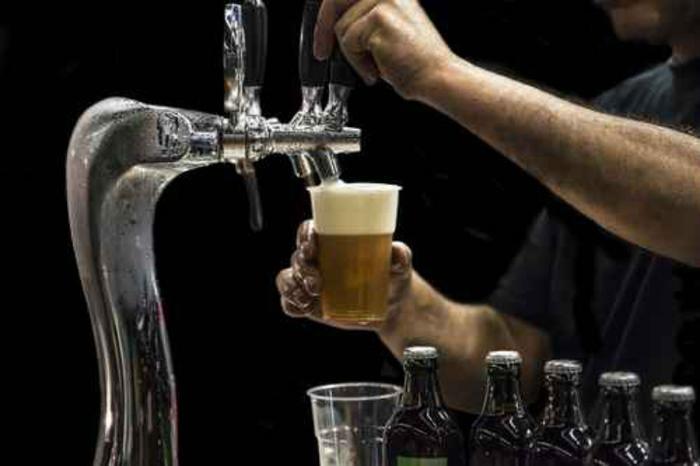 Globalization has changed the way many consumers think about borders, and the value premium one country might add over another.
Take BMW for example. Once upon a time consumers prized it for its German engineering. It's still a German company but many of its cars in U.S. showrooms were assembled in South Carolina.
American cars are made in Mexico and Japanese cars are made in America. Does it matter if the import you're driving isn't really imported?
Premium beer
Maybe not, but what about beer? Imported beer has always seemed just a little bit better than what we brew locally. Consumers, in fact, have been willing to pay extra for it.
But while we appear willing to accept carmakers' borderless approach, applying the same standard to beer seems to be a bridge too far.
Beck's is a long-established German beer brand that American consumers have been willing to pay extra for because – well, because it was made in Germany. It had to be better than American beer, right?
But Beck's is now owned by U.S. beer giant Anheuser-Busch, which of course makes beer in the U.S. A group of consumers filed a class action suit, claiming Anheuser-Busch tricked customers into believing Beck's was made in Germany when it was actually made in St. Louis.
Class actions
According to The Wall Street Journal, the settlement will provide refunds to Beck's customers, both those who can produce receipts and even those who can't. In fact, the Journal reports even consumers who knew Beck's wasn't brewed in Germany, but bought it anyway, can be eligible for a small refund.
This isn't the first time Anheuser-Busch has faced this kind of charge. Another class action suit accused the brewer of misrepresenting to consumers that its Kirin Ichiban and Kirin Light beers are brewed in, and imported from, Japan.
The plaintiffs contended that these beers are in fact domestically brewed but priced as a premium imported beer, which violates Florida's Deceptive and Unfair Trade Practices Act. The beer-maker settled that suit earlier this year, agreeing that consumers who bought Kirin from Oct. 25, 2009, through Dec. 17, 2014, will be able to receive 50 cents per six-pack of 12-ounce bottles, $1 per 12-pack of 12-ounce bottles, or 10 cents for each individual bottle or can.
Rise of craft beers
Ironically, imported and major domestic brands have rapidly lost market share in recent years to craft beers that were brewed in the U.S. But it is the way these beers are produced that have raised their profiles with consumers.
Most craft beers originate in small "micro" breweries, located not far from their primary market areas. These beers are valued for the care and quality that goes into them – often the same attributes once assigned to imported brands.
---