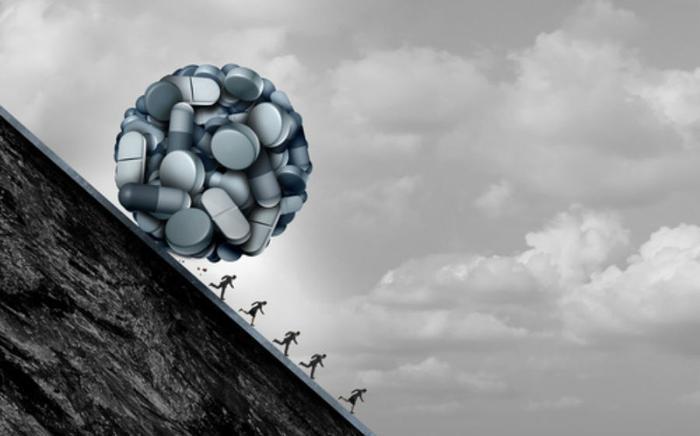 As states and municipalities win huge judgments and settlements against opioid drug companies, many doctors worry about the flip side of the equation. What happens when patients who suffer intense pain can't get adequate relief medication? Does it trigger the next drug crisis?
A new survey by Health Trends and Quest Diagnostics found that 62 percent of primary care physicians have that concern. Nearly three-quarters think their patients might turn to illegal drugs if they don't have access to strong prescription painkillers. 
A large majority of the health care providers said they needed more training on how best to help patients manage the use of opioids, including how to stop using them. 
Widespread misuse
In the survey, the doctors freely admitted that the widespread use of opioids has created a health care disaster. They report that lab results of patients who are legally taking an opioid have shown that 51 percent are taking too much or otherwise misusing the drugs. One in four patients has shown signs of dangerous drug mixing.
"Quest Diagnostics undertook this research so that we could provide insights into the evolving drug crisis and the potential role of physicians' perspectives about their patients in drug misuse and use disorders," said report co-author Dr. Harvey W. Kaufman, senior medical director at Quest Diagnostics.
"We found that primary care physicians, who are on the front lines of the drug epidemic, are well-intentioned but under-prepared and may miss some of the drug misuse risks affecting their patients, as reflected by our nationally representative laboratory data."
Nearly all physicians -- 95 percent -- said they feel confident in their ability to discuss risks of prescription drug misuse with patients. But far fewer -- only 55 percent -- said they have actually discussed potential misuse with their patients and the dangers it poses.
Lack of, or misleading information
The basis for the thousands of lawsuits against drug manufacturers has been tied to misleading marketing information about opioid drugs. Plaintiffs say this alleged misinformation has kept both patients and their health care providers in the dark.
A study published earlier this year by the U.S. National Library of Medicine, part of the National Institutes of Health, addressed the twin problems -- opioid addiction and effective pain management.
"Responding successfully to these challenges requires a substantial investment in surveillance and research on many fronts and a coordinated policy response by federal and state agencies and stakeholder organizations," the authors wrote.
Opioids have been widely used to treat post-operative pain, as well as pain associated with chronic illnesses like cancer. The study says that need still exists, but pain management has been slow to evolve beyond the use of highly-addictive drugs.