---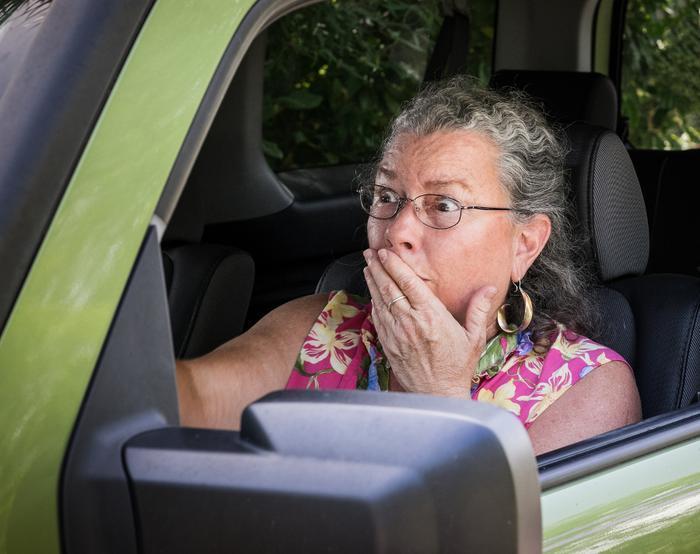 The aging Baby Boom population has policy makers worried about what their impact will be on the health care system. Will it create a surge in Alzheimer's disease, for example?
But researchers at University of California, San Diego School of Medicine have another concern. What will millions more elderly drivers mean for traffic safety?
The researchers are currently training police officers in ways to recognize warning signs of impaired driving skills and to take appropriate action. They also urge doctors to think more about their patients' ability to drive safely as they age.
Injuries and deaths up 16% in a year
In 2012, there were 5,560 people 65 and older killed and 214,000 injured in motor vehicle traffic crashes, according to the National Highway Traffic Safety Administration (NHTSA). They comprised 17% of all traffic fatalities and 9% of all people injured in traffic crashes during the year. Compared to 2011, fatalities among people 65 and older killed and injured people in this age group increased by 16%.
That's not to say all older drivers are accidents waiting to happen. But for some, aging brings with it conditions that are not conducive to spending long periods behind the wheel. The medical school's program, known as Training, Research and Education for Driving Safety (TREDS) tries to identify those drivers.
"Our goal is to reduce the number of fatalities involving older drivers and to prolong the time that seniors can drive safely," said Linda Hill, professor of family and preventive medicine and TREDS program director.
Since 2006, UC San Diego researchers have trained more than 9,000 doctors and 3,000 police officers.
Doctors are being trained to assess their patients for age-related driving impairments – issues with vision, loss of mobility, fragility and dementia, for example.
Reasons to keep seniors driving
They are also trained to consider medication side effects that are prescribed for seniors and how they might affect driving. But doctors are urged to let older drivers stay behind the wheel as long as it is safe for them to drive.
"We know that taking the keys away from a senior driver reduces doctor visits, reduces their social and recreational outings and is associated with worsening of depressive symptoms," Hill said. "This is the reason we don't set a specific age for driving retirement, but rather base it on ability."
Senior advocacy groups are also sensitive to the issue. AARP encourages its members to take a driver safety course, pointing out that even the most experienced drivers can benefit from brushing up on their driving skills.
The group points out that the highway is probably a very different place than it was when a senior first started driving. Road conditions are increasingly challenging.
Cars that fit
Seniors should also choose the right car – a vehicle that fits them and is safe, according to AAA's Senior Driving program. CarFit is an educational program that gives seniors the opportunity to check how well their personal vehicles "fit" them. It also provides information that could enhance seniors' safety behind the wheel.
Expect this issue to get more attention as Boomers get older. By some estimates 1 in 5 drivers will be 65 or older by 2030. That would be a doubling in the number of seniors, from 35 million in 2010 to an estimated 70 million in 2030.
As it now stands, highway accidents make up the second leading cause of injury-related death among those 65 and older. Hill says gently easing people out of their cars when they can no longer drive safely will be key to keep those numbers from going higher.
"It is everyone's responsibility to identify and assist a mentally impaired driver," she said.
---