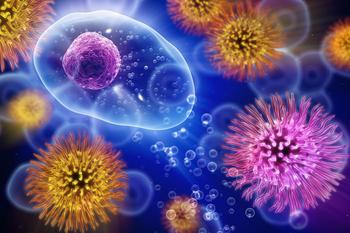 Médecins Sans Frontières (MSF), the French name for the organization Doctors Without Borders, has announced a dramatic reduction in what it pays for a powerful Hepatitis C treatment.
The treatment consists of two drugs–Gilead's sofosbuvir and Bristol-Myers Squibb's daclatasvir. Both are very expensive; $1000 per pill and $750 per pill, respectively. At that price, a 12-week combination treatment course comes to an astounding $147,000.
To be clear, MSF didn't have to pay that. Through its access program, it negotiated a much lower cost of between $1,400 to $1,800 per 12 week treatment. Now it has lowered the cost even more.
93 percent price reduction
By purchasing generics, MSF says it has reduced the treatment cost to as low as $1.40 a day, reducing the $1,800 cost to $120, a savings of around 93 percent.
Peter Maybarduk, Access Medical Director for Public Citizen, says what MSF has been able to accomplish holds lessons for U.S. policymakers who are trying to make prescription medicine more affordable for patients.
"It demonstrates what we have long known, in dramatic terms and with many lives on the line," Maybarduk told ConsumerAffairs. "Prices are not derived from research & development or manufacturing costs, and medicines can cost a small fraction of what they do. We can end treatment rationing if we stand up to the power of the drug corporations."
Maybarduk says that means using the federal government's broad rights to authorize generic competition. He also says states can request that licenses be extended to them so they can meet public need -- in this case making the hepatitis C cure more accessible.
Industry rationale for high prices
Pharmaceutical companies have said the cost of some medications are high because of the time and expense they put into their development. They point out that drug patents don't last forever and at some point the medicines will become generic.
MSF says direct-acting antiviral medicines (DAAs) like sofosbuvir and daclatasvir are a huge breakthrough in treatment, curing hepatitis C up to 95 percent of the time. But MSF says the price creates a barrier, severely limiting the number of patients who could afford the treatment.
MSF says it treats people with hepatitis C in 11 countries. Since 2015, the group says it has administered treatment to nearly 5,000 people with hepatitis C.