---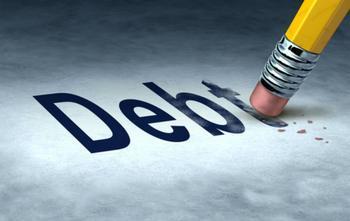 As you pick up and put away around the house, and maybe even dust and scrub, don't overlook your checkbook.
Every once in a while your finances need some attention, and spring is as good a time as any.
"The arrival of spring motivates people to renew their surroundings, and what better way to focus that momentum than to check off everything on your financial to-do list?" Corey Carlisle, executive director of the American Bankers Association (ABA) Foundation, said in a release.
So what exactly is on a financial spring cleaning to-do list? Dealing with debt is a good place to start.
Pay down debt
It's a fact that most U.S. households carry a balance on their credit cards. Review how much you owe – and how much has been paid down, or added, over the last six months. If the balance is going down, that's good. If it's going up, put a plan in place to start reducing it each month.
If you have pretty good credit, explore opening a new credit card account with a long introductory 0% rate on balance transfers. The Chase Freedom Card, which has no annual fee, currently offers a 0% rate for 15 months. Eliminating interest charges over that time will help you chip away at the debt balance even faster.
Another chore is reviewing your budget. Of course, that might be hard if you don't have one. Needless to say, if you've been operating without a budget, sit down and make one.
This may require reducing some of the money you are now spending, which is never enjoyable. But figure out where it makes the most sense to reduce spending and make cuts you can live with.
Savings plan
If you are one of the lucky few whose income has risen lately, it's all the more urgent to have a budget. You may find you are able to start saving more money each month than you thought.
At least once a year you should take advantage of the law that allows you to review your credit report from all three credit reporting agencies at no charge. If there are mistakes in your report, it can drag down your credit score. You can also make sure no one has compromised your identity and is running up bogus accounts.
Other tasks include downloading your bank's mobile app and signing up for e-statements, paperless billing, and text alerts. Reducing the amount of paper coming into your home each month not only makes it easier to keep track of your finances, it might reduce the actual spring cleaning you have to do each year.
---