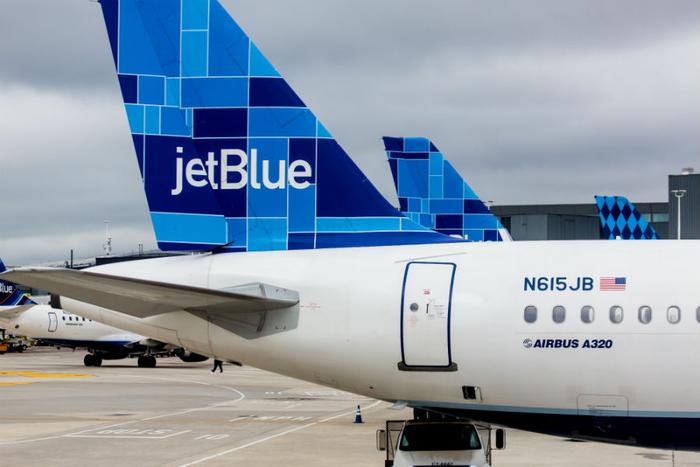 Travel rewards credit cards have become highly popular in recent years, but a new study suggests consumers have little understanding of airline loyalty programs, run by the airlines themselves, and are missing out on important benefits.
The just-released J.D. Power 2018 Airline Loyalty Program Satisfaction Study found that about half of the consumers enrolled in airline loyalty programs don't fully understand how to earn or redeem their points or miles.
Even 30 percent of status-level members said they often feel clueless when it comes to their frequent flier programs.
At the same time, the study found that consumers with a good grasp of how these programs work are among the most satisfied airline customers. Michael Taylor, Travel Practice Lead at J.D. Power, says part of the problem may lie with the airlines themselves.
"Airlines have a huge opportunity to improve when it comes to customers' ease of understanding the rewards program," Taylor said. "JetBlue does very well in this area, though across the industry it's only happening about half the time."
Confusing program details
Part of the problem appears to be confusing program details, and J.D. Power suggests that's on the airlines. The study found half of general loyalty program members say they do not completely understand how their program works, suggesting communications issues.
When members say they do understand how to redeem their points, their satisfaction with the airline's loyalty program jumps by 123 points. When they understand fully how they can earn points, their satisfaction climbs by 131 points.
A lack of full understanding may be responsible for this next statistic: the study found 74 percent of airline loyalty programs rarely use their points, allowing them to accumulate. Only 13 percent prefer to redeem their points for quick discounts.
Hard to use?
Another reason that miles tend to pile up is the belief among some consumers that they're getting harder to use. Last year Kerry Welsh, a retired entrepreneur from Rancho Palos Verdes, told the Los Angeles Times he is frustrated when he tries to use his miles because there is always an extra charge and it's hard to find an available seat.
"Many frequent fliers are like me," he told the Times. "We have millions of miles, but we don't use them, because using the miles is a big rip-off. So instead we accumulate more miles."
The other airlines might want to observe how JetBlue and Southwest explain their loyalty programs to members. Those two airlines rank one and two respectively in overall satisfaction. Alaska Airlines was a close third.
The study measured member satisfaction with airline rewards and loyalty programs based on four factors: earning and redeeming rewards; program benefits; account management; and member communication.