---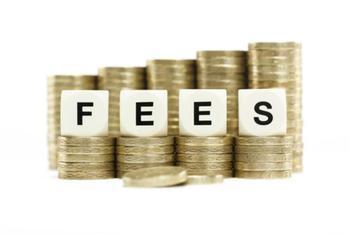 Years ago consumers opened checking accounts at their local bank and rarely paid a fee, unless they overdrew their account.
Sometimes, even then there might not be a fee. A consumer might get a polite call from the bank manager asking that he or she put some more money in their account. It's a different story today.
The Wall Street Journal reports that the move away from free checking began when regulators clamped down on banks, making it harder to collect debit card fees. Banks are making less money by making fewer loans, with near record low interest rates.
While big banks may offer fee-free checking accounts, they usually have minimum balance requirements that depositors may or may not be able to meet. Fees, in short, make up for a lot of lost bank revenue.
What became of the unconditional, no-fine-print checking account? Has it followed the dodo bird into extinction? Not at all, you just may have to look a little harder to find it.
Look for a small bank
If you live in a small town, it's a pretty easy task since most small, community banks still offer free checking with no or minimal balance requirements. Even some larger regional banks offer the same thing.
First Citizens Bank, which operates in 200 markets with 571 branches, offers free checking. There's no monthly fee and no minimum balance requirement. It takes just $50 to open an account. If you'll look around your community, you can probably find a bank that offers something similar.
There are also online options that are available no matter where you happen to live. Here are three worth considering:
Ally Bank
Ally Bank's Interest Checking Account not only doesn't charge for checking, it pays you. You earn a small amount of interest on your balance, which admittedly won't make you rich, but at least they're paying you instead of the other way around.
There is no monthly maintenance fee and customers have free use of Allpoint ATMs. Out of network ATM fees are refunded each statement cycle, up to $10 – another nice feature.
Capital One 360
Another online option is Capital One 360. Again, there are no monthly fees and you earn a small bit of interest in your checking account. It also gives you fee-free access to Allpoint and Capital One ATMs.
USAA
For consumers in the military, or veterans and their families, USAA offers a wide range of financial services, including a free checking account. The account does not levy a monthly service fee and carries no minimum balance requirement. It offers free direct deposits, free transfers and bill pay, and free use of ATMs nationwide.
Checking account fees at banks that do charge them might not sound very high at $5 to $10 a month, but they add up over time – and they are completely unnecessary for consumers who shop around.
---