---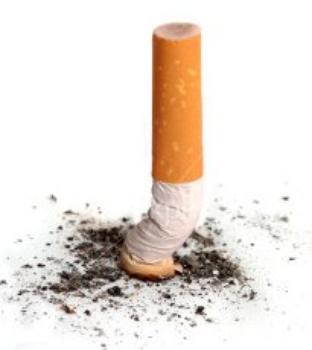 Since 1998 cigarette marketing has operated under tight control. Tobacco companies are not allowed to target underage consumers or minority groups.
But one group, represented by lesbian, gay, bisexual and transgender (LGBT) organizations, says it continues to be the target of tobacco marketing and -- as a result -- its members are more likely to smoke.
A number of organizations have worked together to combat what they say is pervasive tobacco use within the LGBT community, focusing on the reasons. An edgy Delicious Lesbian Kisses (DLK) campaign draws attention to smoking among lesbians. The Network for LGBT Health Equity helps bridge the gap between LGBT organizations and tobacco control funding. The CRUSH campaign uses "cuties" to spread the message that being tobacco free is sexy.
Why do LGBT people smoke so much?
"It's very likely that smoking is the single greatest health issue stealing years off the lives of LGBT people. Why do LGBT people smoke so much? We've been targeted by the tobacco industry, we're extremely vulnerable for social acceptance as we come out, and the pressures of stigma can nudge anyone towards unhealthy behaviors," said Scout, Ph.D., Director of the Network for LGBT Health Equity. "More LGBT civil rights leaders' voices have been silenced by tobacco disparities than any other single thing. For me, tobacco is one of the biggest social justice issues."
An analysis published by the American Journal of Public Health found that LGBT people smoke cigarettes at rates that are nearly 70 percent higher than the general population. It is estimated that LGBT adults are 1.5 to 2.5 times more likely to smoke than heterosexual adults.
Why? LGBT organizations say it is because since the 1990s, tobacco companies have heavily marketed toward gay and lesbian communities, especially among youth.
Public health knowledge lacking
An organization called Legacy says its analysis shows a number of reasons mainstream anti-smoking efforts are less effective in the LGBT community. For one, it says LGBT groups over-rely on tobacco company funding by LBGT organizations. It also finds a lack of knowledge among community members in recognizing the public health threat that tobacco poses.
"For more than a decade, Legacy has worked hard with grassroots groups across the country to help combat the direct targeting that the industry has had on this community in an effort to reduce tobacco use and encourage cessation," said Cheryl Healton, President and CEO of Legacy. "Through funding and research, it has been our charge to help the LGBT community fight back and educate others on the dangers of tobacco use and nicotine addiction."
---