---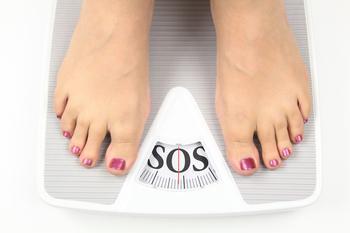 More people are losing weight the old-fashioned way. They're simply being more aware and keeping track of what they eat. In the end, it's calories that make the difference.
While nutrition is key to good health, it's generally acknowledged that consuming too many calories – hundreds more than you burn each day – is a good way to pack on the pounds. That's one reason that many restaurants are being required to post calorie information on their menus.
A hungry consumer might want a triple burger with a large order of fries until they see how many calories that is. Armed with that information, they may opt for a small, single burger and a side order of fruit.
Increasingly, restaurants are getting on board. The Healthy Weight Commitment Foundation (HWCF) recently reported member food and beverage companies have exceeded their goal of reducing 1.5 trillion calories in the marketplace in the United States.
"Our industry has an important role to play in helping people lead healthy lives and our actions are having a positive impact," said Indra Nooyi, HWCF Chair, Chairman and CEO of PepsiCo. "We see continued opportunities to give consumers the choices they're looking for and to work collaboratively with the public and non-profit sectors on initiatives that enable continued progress."
Food providers under pressure
Restaurants, food processors and beverage companies have been under pressure as America's obesity problem has mushroomed over the last 30 years. McDonald's, for example, has responded with happy meals that include apple slices, salads and wraps, and began posting calorie information on menus before they were required to.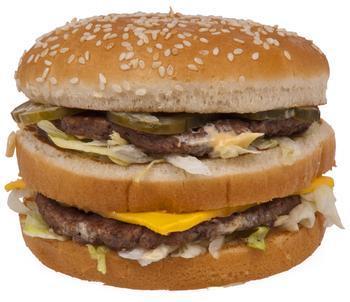 But that still hasn't silenced critics, nor did it spare CEO Don Thompson a recent scolding from a nine-year old girl, who stood up at a shareholders' meeting and accused his company of "tricking kids."
Restaurants that post calorie information on their menus help consumers who want to maintain a limit on the number of calories they consume each day to stay on track. Previously, it has been difficult to know how much a restaurant meal bumped up your calorie intake.
When you eat at home it's much easier. Food nutrition labels state the calories per serving and if you total up the calories per part of a meal, you can keep track of your caloric intake.
More than just cutting calories
Nutritionists stress that restricting calories, while important, is only part of a healthy diet. There are good calories and bad calories, they say. Some foods give you more bang for the buck, when it comes to calories.
For example, foods that are high in fiber are not only good for you, but are more filling. You don't have to eat as much to feel full. Some foods provide what are called "empty" calories.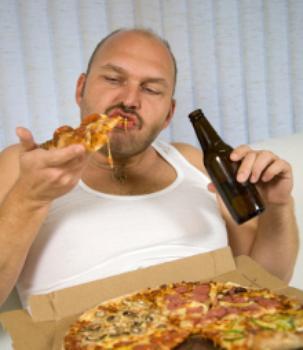 Alcohol falls into that category, packing seven calories per gram. Giving up alcohol for a while can definitely make it easier to shed pounds and lower your caloric intake.
There's growing research that suggests reducing your calories can improve your overall health. A 2006 study at the Washington University in St. Louis School of Medicine found that reducing calories was good for your heart. The researchers, however, found increasing calories from vegetables promoted the best health, since vegetables contain a high percentage of nutrients per calorie.
A 2012 study linked consuming too many calories with memory loss. And of course, consuming too many calories will make you obese, leading to all types of health problems, including heart disease and diabetes.
How many are too many? It will depend on your age, sex and body make-up. Here's a calculator that can help you determine the number that's right for you.
What to do
To keep track of your daily calories you need to keep a food journal. With the memo functions on most smartphones now, it's easier than it once was.
Eat smaller portions. Americans have increased their portion sizes over the years because calories have become cheap. Eating less food will translate into consuming fewer calories.
Where possible, try pre-packaged meals. These will help get you accustomed to smaller portions and enable you to easily track the number of calories you are consuming.
---