---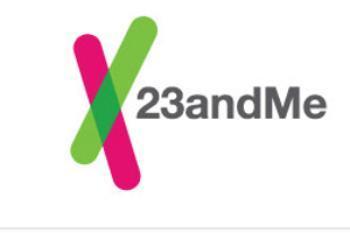 Want to know what lies in store for your health? Well, no one can predict the future and our destiny is not entirely determined by genetics but there's a stronger link than you might think.
Many diseases have a genetic component and in some cases, like Angelina Jolie's, genetics testing can alert us to a virtual time bomb ticking away in our bodies, sometimes enabling us to take defensive action.
Until recently, reading the genetic tea leaves wasn't something that was available to the everyday consumer. But today there are companies that do that very thing. Perhaps the largest and best known is 23andMe, a venture co-founded in 2007 by Anne Wojcicki, the wife of Google co-founder Sergey Brin.
1 million customers
The company so far has relied on word-of-mouth and online buzz but is now launching a $5 million TV ad campaign, hoping to grow to 1 million customers by the end of the year.
"Our goal with this campaign is to provide consumer education and raise awareness about the potential of personal genetics, while also establishing 23andMe as a recognized and trusted brand," said Andy Page, president of 23andMe. "23andMe pioneered direct-to-consumer genetic testing and our investment in advertising also represents a first-of-its-kind TV campaign that pioneers advertising for the direct-to-consumer genetic testing industry as well."
Just what kid of information does 23andMe provide to consumers?
According to Page and the company's website, from a simple DNA swab, consumers get hundreds of personalized reports about their genetic risk factors for various health conditions, alerts about possible drug interactions and information that can be helpful in tracking down relatives or researching one's ancestry.
23andMe's Personal Genome Service is available for purchase online for $99. Individuals provide a saliva sample by spitting into a small tube that is then mailed back for analysis. Results are provided in a few weeks through an individual's secure, password-protected 23andMe online account
---