---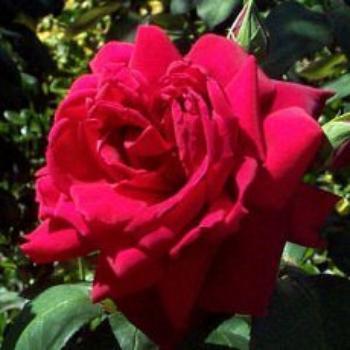 Through all the caring and nurturing, the unconditional love, good advice and bailing us out of jams, sometimes we forget to look at our parents as actual people.
What's the proof?
Look how critical some of us can be about our parent's mistakes and I'm not talking about the parents who abandoned their kids or committed some serious wrongdoing.
These are the parents who did their best to work hard and provide the things we wanted and needed, those who always tried to put their best foot forward when it came to caring for us. And although they probably made some mistakes, they were just that -- mistakes -- not acts born out of meanness or indifference.
Sometimes it's easy to forget parents are merely products of their own upbringing and most directly draw from their childhood experiences when it comes to parenting. And instead of actually knowing how to handle each situation the best, many parents are just feeling their way through as they raise us -- figuring it all out as they go along.
Many children realize these things about their parents as they grow older and a lot of times, with each passing year of adulthood, children are able to see their parents more and more as individuals, instead of living breathing parental manuals who have all the right answers and know exactly what to do.
And as more time passes, you figure out who your parents are even more, to the point that your relationship gets closer and you look to do things for them based on their personality, likes and interests.
So this year, instead of buying your mom a generic gift for Mother's Day like flowers or a day at the spa, why not really think about who she is, what she likes and how she can benefit the most from what you buy her.
To help you do that, we selected some pretty cool gadgets that won't only surprise your mom, but perhaps perfectly match one of her hobbies or current needs.
The fitness mom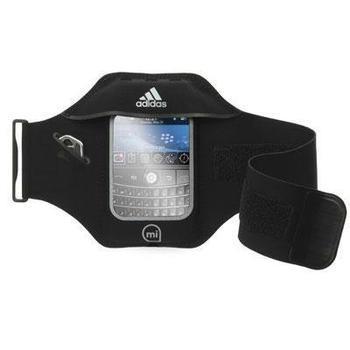 For the mom who likes to exercise and stay fit, there's the Griffin Adidas MiCoach armband that's selling on Amazon for under $20.
Mom will be able to place her smartphone in the armband for listening to music while exercising or jogging, and it'll keep her device nice and dry if it rains.
The armband also has tiny compartments for holding extra little things like keys or gym passes and ports for attaching plugs and headphones.
Of course there are more expensive brands, but the Griffin Adidas MiCoach pretty much does what most of them do and -- for the very low price -- you just can't go wrong.
The cooking mom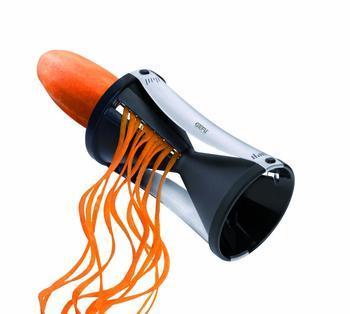 For just $32.99 on Amazon, mom can turn just about any vegetable into spaghetti with the GEFU Spirelli Spiral Cutter, especially if she wants to replace starchy pastas with a less-fattening and lighter substitute.
And the best part about this cutter is that it's super easy to use.
All she has to do is stick her veggie of choice in, give it a turn and out comes evenly-sized spaghetti or angel hair strands.
The contraption has a finger guard as well, so mom won't turn her thumb into pasta strings by accident. When she's done she can just stick the cutter in the dishwasher, as it's dishwasher safe.
The "Newish" Mom
This next item isn't really a gadget, but it's pretty cool just the same.
It's called the Piggyback Rider Standing Child Carrier Backpack and it costs between $89.99 and $149.99 on the company's website, depending on which kind you choose and what accessories you'll add.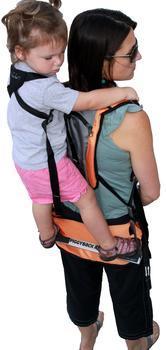 In short, the Piggyback Rider is a standing carrier for kids up to 60 pounds, who are too big to fit into those flimsy front carriers.
The concept of having carriers for bigger children isn't new, but the makers of this particular brand say it's lightweight and was designed to distribute the child's weight to one's core, so parents can walk erect and be comfortable along with the child.
The carrier has safety handles for the child too, so they can grab on and feel secure. For some using the Piggyback rider might be preferable compared to lugging around a cumbersome stroller or taking the child by the hand and forcing her to keep up with you.
Is it safe?
According to our research, yes, although it might not be recommended for people with back pains or certain back issues.
Here's what a mommy blogger "Jenna" had to say about it on her site.
"Having the chance to test and review the Piggyback Rider, I would definitely recommend families with children ages 2½-7 to check it out," she wrote. "It's extremely well-made and best of all, the high quality material and integrated safety features make it very safe and enjoyable for both parent and child."
Grandmothers
Now I certainly don't mean to stereotype all grandmothers and suggest they all need help doing everyday things, but the West Bend Electric Can Opener is considered to be one of the best of its kind, according to many reviews.
Basically, if granny is still opening cans by hand, this item is supposed to make it a lot easier.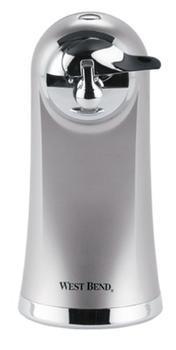 According to many reviews for this product, it's supposed to open cans of any size easily -- even the tall and heavy kinds, and it's supposed to remove tops smoothly and even, so can lids won't go from the start of a nice tuna fish sandwich, to a sharp and dangerous weapon that will cut and injure.
The design of the West Bend Electric Can Opener is made to take up a small amount of counter space, as it's tall not wide, and includes a bottle opener plus a knife sharpener. In addition, the opener has an automatic shutoff and is billed as dishwasher safe.
So again, before you go out and buy the same item that you usually buy for your mother, try something that will match who she is and where she is in her life -- whether she's a fitness mom, a cooking mom, a new mom or a grandmother.
Not only will this approach bring her a well-deserved smile on Mother's Day, it'll make her happy that you actually saw her as an individual and not just as your mom.
---