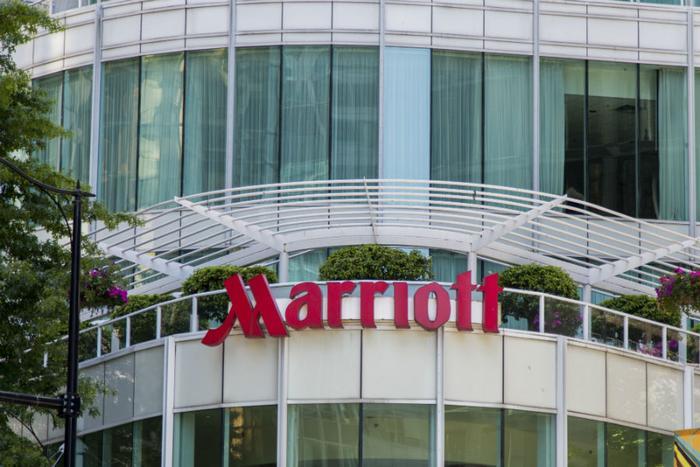 No one likes hidden fees, and the attorney general for the District of Columbia (DC) charges hotel chain Marriott has plenty of them.
DC Attorney General Karl Racine has filed a lawsuit against Marriott claiming the company hid the actual price of hotel rooms from consumers in a practice known as "drip pricing." By allegedly using misleading and deceptive pricing practices, Racine charges the company violated DC's consumer protection laws.
"Marriott reaped hundreds of millions of dollars in profit by deceiving consumers about the true price of its hotel rooms," Racine said. "Bait-and-switch advertising and deceptive pricing practices are illegal."
The lawsuit seeks monetary relief for tens of thousands of consumers who Racine says paid hidden resort fees. It also asks the court to force Marriott to be fully transparent about its prices so consumers "can make informed decisions when booking hotel rooms."
Marriott declined media requests for comment saying it does not talk about pending litigation.
Potential British fine
It's not shaping up as a good week for the hotel chain. Britain's Information Commissioner's Office (ICO) alleges that the hotel chain violated Europe's General Data Protection Regulation (GDPR) by not reacting more quickly after learning that its Starwood Hotel reservation system suffered a massive data breach last year.
The ICO says Marriott could be forced to pay a fine of more than $123 million because of the incident.
The rise of internet travel sites has allowed consumers to be more selective when booking a hotel, searching for the best deal. Racine says many hotel chains have responded by advertising very low rates -- rates that turn out to be higher than advertised once the consumer books a room.
Resort fees
Racine says these fees are often referred to as "resort fees," "amenity fees," or "destination fees," and are added on top of advertised rates. By charging these fees, Racine says hotels can increase profits without appearing to raise prices. He claims that over the last 10 years Marriott has made increased use of resort fees and reaped hundreds of millions of dollars in additional profits.
In 2012, the Federal Trade Commission (FTC) issued warnings to 22 hotels, including Marriott, that pricing practices utilizing resort fees may violate federal consumer protection laws by hiding the true cost of hotel rooms.
Five years later, the agency concluded that "separating mandatory resort fees from posted room rates without first disclosing the total price is likely to harm consumers."