---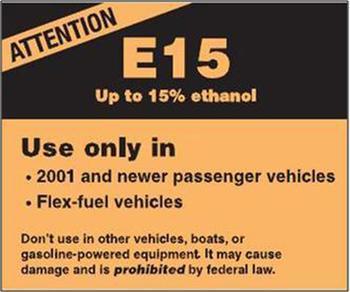 With some American gas stations now offering gasoline with a 15 percent ethanol additive -- a fuel known as E15 -- the debate over its efficiency and potential harm to motors is heating up.
The Coordinating Research Council (CRC), which includes petroleum and automobile manufacturing trade groups, says new research shows E15 would damage millions of post-2001 model year vehicles. The CRC study concluded that E15 would result in fuel system failures.
The Environmental Protection Agency (EPA) has cleared E15 for use in "flex vehicles" as well as most 2001 and later model year vehicles. EPA said it approved the fuel after analyzing Department of Energy data.
"This latest research is further evidence that E15 is not just an abstract public policy gone wrong; it's likely to harm everyday consumers," said Charlie T. Drevna , President of the American Fuel & Petrochemical Manufacturers (AFPM).
He says the CRC engine durability study and the newly released fuel pump study provide compelling evidence that EPA's approval of E15 was premature. He said EPA should examine this new information and reconsider its E15 waiver decision, arguing the decision to permit the sale of E15 will do more harm than good.
Counter-attack
Advocates of ethanol fuels and alternative energy quickly attacked the report. One group, Fuels America, linked CRC to the American Petroleum Institute (API), suggesting the report was a biased attack on a competitor.
"CRC's bias is clear – API is a 'sustaining member' of the group – and so it's no surprise that the CRC is negative about E15," Fuels America said in a statement. "They're playing right into API's misguided ploy to overturn the Renewable Fuel Standard (RFS)."
The alternative energy advocacy group says the EPA decision to clear E15 for consumer use was based on over 6.5 million miles of testing, making E15 the most tested fuel, ever. It says the CRC study is not based on miles driven, but on car components tested in isolation.
"The oil industry is intent on maintaining its control over America's fuel supply, and this kind of biased research is exactly why we must continue to protect the Renewable Fuel Standard and the investment it has supported," the group said.
2007 law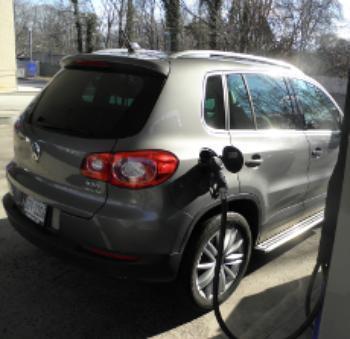 But already, with the current 10 percent ethanol fuel blends, there have been reported problems with marine engines, as well as small tool engines.
Manufacturers have worried that E15, while not to be used in boats and small engines, might damage the engines in which it is used. The RFS was passed by Congress in 2007, requiring refiners to produce gasoline blended with ethanol, as a means of reducing the need for imported oil. But in addition to oil companies, AAA has voiced concerns about the fuel, warning it could cause engine problems and even void warranties.
That earned AAA a recent rebuke from another alternative energy advocacy group, the Renewable Fuels Association(RFA).
"If AAA weren't so deep in the Big Oil politics, they would stop manufacturing concern about the efficacy of ethanol blend use and report enthusiastically about ethanol's consumer gasoline price savings," Bob Dinneen, President and CEO of RFA, said late last year. "Their misplaced concern today, that E15 should be further tested before being offered for sale reflects a pathetic ignorance of EPA's unprecedented test program before approving E15 for commercial use."
But Drevna said EPA should heed the warnings from AAA and engine manufacturers, or else consumers will pay the price.
"While Congress could not have anticipated that the Renewable Fuel Standard would backfire as badly as it has, increasing ethanol concentration in gasoline is not the appropriate response," Drevna said. Doing so will only prolong the shelf-life of a policy that has proven unworkable, time and time again. Congress must make it a priority this year to repeal the RFS before millions of motorists are put at risk."
---