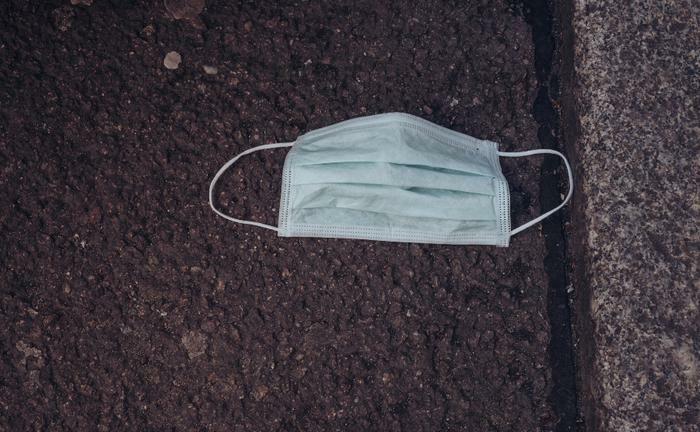 Face masks have become one of consumers' best tools to protect themselves and others from COVID-19. This recent need for protective equipment has led many people to start choosing between reusable and disposable face masks. 
Now, a new study conducted by researchers from RMIT University is exploring how disposable masks can be recycled to benefit the environment. While many consumers might have reservations about single-use masks because of the environmental impact, researchers have found that they can actually be recycled and later used to make roadways. The team says this would help reduce landfill waste while utilizing the materials in new ways. 
"We know that even if these masks are disposed of properly, they will go to the landfill or they'll be incinerated," said researcher Jie Li. "The COVID-19 pandemic has not only created a global health and economic crisis, but has also had dramatic effects on the environment. If we can bring circular economy thinking to this massive waste problem, we can develop the smart and sustainable solutions we need." 
Finding a second use for face masks
The researchers came to their conclusions after they shredded face masks and mixed them with recycled concrete aggregate (RCA), which is the sturdy base of roadways underneath asphalt. They learned that not only was this process feasible, but it was also beneficial to both the construction process and the environment. 
The shredded face masks provided added stability and strength to the concrete mixture and helped it hold up against all water, engineering, and strength tests. 
Currently, nearly seven billion disposable face masks are used and discarded each day. With this experiment, the researchers learned that reusing face masks in the road-building process would recycle nearly three million masks per kilometer of road. In terms of waste reduction, this process would eliminate more than 90 million tons of landfill waste with each kilometer of road. 
The researchers were excited by the success of this study, and they hope to continue doing more work in this area in the future. Recycling disposable face masks for construction projects opens up a ton of opportunities for other sustainability efforts. 
"This initial study looked at the feasibility of recycling single-use face masks into roads and were thrilled to find it not only works, but also delivers real engineering benefits," said researcher Dr. Mohammad Saberian. "We hope this opens the door for further research, to work through ways of managing health and safety risks at scale, and investigating whether other types of PPE would also be suitable for recycling."