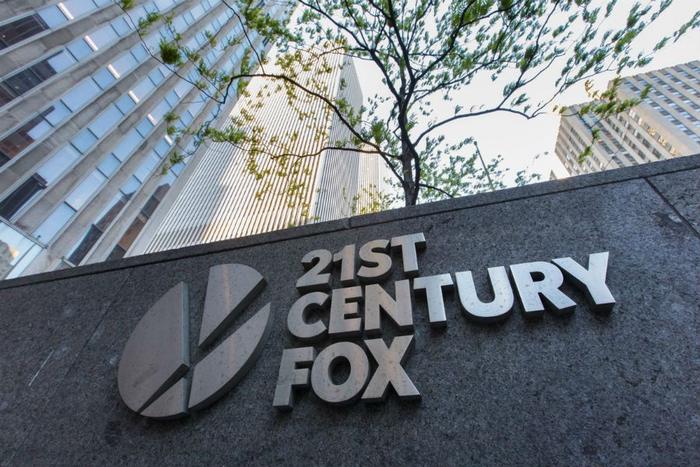 The Walt Disney Company has raised its bid for 21st Century Fox's movie and television assets to $71.3 billion, the two companies announced on Wednesday.
The new deal increases the value of Disney's original December 2017 offer from $28 a share at $52.4 billion to $38 a share at $71.3 billion, with a new cash component.
A representative for Fox said this agreement "is superior to the proposal" from Comcast made earlier this month. The new Fox-Disney deal would let Fox shareholders receive their consideration "in the form of cash or stock," subject to 50/50 proration.
Bidding war has begun
Last week, Comcast put in a competing offer to buy the assets at $35 per share for a total of $65 billion in cash. The offer followed the U.S. Justice Department's approval of AT&T's merger with Time Warner.
Disney has now topped Comcast's offer.
In a statement on Wednesday, Fox's Executive Chairman Rupert Murdoch said a Fox-Disney combination "will create one of the greatest, most innovative companies in the world."
"We are extremely proud of the businesses we have built at 21st Century Fox, and firmly believe that this combination with Disney will unlock even more value for shareholders as the new Disney continues to set the pace at a dynamic time for our industry."
"We remain convinced that the combination of [Fox's] iconic assets, brands and franchises with Disney's will create one of the greatest, most innovative companies in the world," Murdoch added.
Whichever company ends up winning the bidding war for 21st Century Fox will gain control of Twentieth Century Fox Television and Twentieth Century Fox, Fox Searchlight Pictures, Fox 2000 film production studios, and Fox's 30 percent stake in Hulu.
Disney CEO Robert Iger Murdoch said in a statement Wednesday that the Fox-Disney combination would allow Disney to create more appealing content, expand its direct-to-consumer offerings, grow its international presence, and "deliver more personalized and compelling entertainment experiences to meet growing consumer demand around the world."