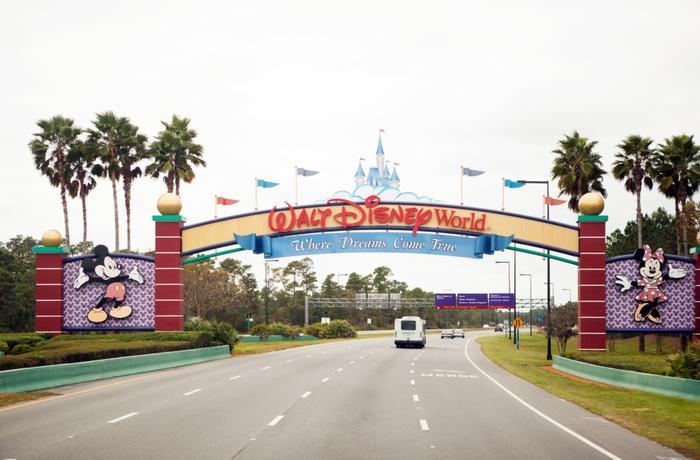 Due to the impact of COVID-19, Disney has announced that it is making the "difficult" decision to lay off 28,000 employees. The lay-offs will mainly affect those working at the company's U.S. theme parks, but the company will also lay off some employees working at its consumer products division. 
Josh D'Amaro, head of parks at Disney, said the COVID-19 pandemic has led to months of theme park closures. The closures have led to billions of dollars in operating income loss during the second and third quarters. 
While Disney's Florida parks have reopened with new safety measures, Disneyland in California remains shut down. D'Amaro said California's unwillingness to lift restrictions that would allow Disneyland to reopen has only made Disney's problems worse. 
"We have made the very difficult decision to begin the process of reducing our workforce at our Parks, Experiences and Products segment at all levels," D'Amaro said in a statement. 
Toll of the outbreak
D'Amaro noted that the open parks are operating under limited visitor capacity. Unfortunately, there is still uncertainty about how long the pandemic will last. 
"For the last several months, our management team has worked tirelessly to avoid having to separate anyone from the company," D'Amaro said in a memo to employees on Tuesday. "We've cut expenses, suspended capital projects, furloughed our cast members while still paying benefits, and modified our operations to run as efficiently as possible, however, we simply cannot responsibly stay fully staffed while operating at such limited capacity."
In the memo, D'Amaro called the decision to lay off employees "heartbreaking" but said that it was the "only feasible option we have in light of the prolonged impact of COVID-19 on our business."
Disney's parks in Shanghai, Hong Kong, Tokyo, and Paris aren't affected by the announcement.