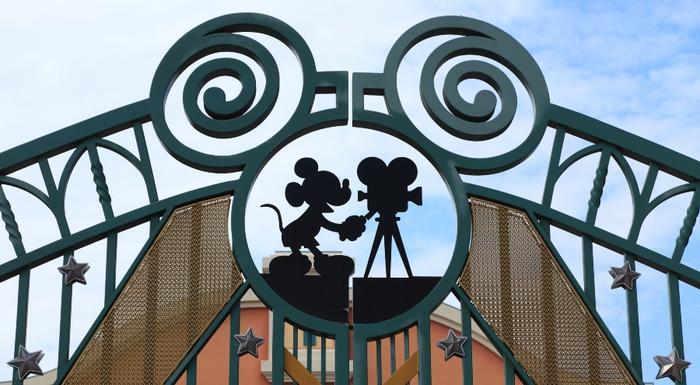 The Mouse is officially in the house. 
Say hello to Disney+, the new subscription video on-demand (SVOD) streaming service from the Walt DIsney Company. The service is making its debut Tuesday in the United States, Canada, and the Netherlands.
All in all, Disney+ will have at its fingertips close to 7,000 television episodes and 500 films. To kick-start the service, the company will lean heavily on five properties: 
Star Wars: Included will be the first six films of the Star Wars franchise, plus The Force Awakens and Rogue One

National Geographic: Since Disney owns 73 percent of National Geographic Partners, it's a no-brainer to include all that National Geographic already has on the shelf and in current production. National Geographic will also be producing the documentary series Magic of the Animal Kingdom and The World According to Jeff Goldblum.

Pixar: The animation studio is a motherlode of its own with 21 feature films, including all the Toy Story movies, Finding Dory, Coco, and The Incredibles.

Marvel: Most of the Marvel Cinematic Universe films will all be available from day one; however, seven films -- Thor: Ragnarok, Black Panther, Avengers: Infinity War, Ant-Man and the Wasp, The Incredible Hulk, Spider-Man: Homecoming, and Spider-Man: Far From Home -- won't be available for a while because the rights to many of those were previously licensed to Netflix. In other cases, the distribution rights for some films are shared with different studios (e.g., Sony Pictures for the Spider-Man films).

Disney: As any video-consuming person knows, this is a goldmine of its own. The entire Disney film library, including films currently in the "Disney Vault" -- Pinocchio, Fantasia, Snow White, The Little Mermaid, The Lion King, etc. -- will eventually find their way into the channel. And for the D'oh!'ers among you, Disney+ also owns the rights to the first 30 seasons of The Simpsons, and those are expected to be part of the lineup at launch. 
To sweeten the deal for Disney-loving consumers, the service has also created a boatload of new original -- and exclusive -- series and movies. Those include High School Musical: The Musical: The Series; Forky Asks a Question (Forky, by the way, is a character in Toy Story); a new version of Lady and the Tramp; and the video version of the young adult novel Stargirl.
How do you get Disney+ and what does it cost?
Out of the chute, Disney+ will be available on the web, so consumers can use their computers to watch its content. Offerings can also be found on certain apps -- like its own Disney+ app, Android TV, and Apple TV -- and devices such as Roku, PlayStation 4, a variety of smart TVs, and both Amazon's Fire HD and Fire TV.
The company deserves kudos for going the distance for consumers with disabilities so they can also enjoy the service. The app will offer support for closed captioning, descriptive audio, and navigation assistance.
Cost-wise, it appears to be a good deal -- or at least a competitive one. Sandwiched in between AppleTV+ at $4.99 a month and Netflix's basic service at $8.99 a month, Disney+'s initial price will be $7 per month. And because Disney now owns Hulu and already had ESPN in its portfolio, consumers who add in services from either of those two channels will get an extra $5 off, creating a $13 a month bundle for Disney+, Hulu (with ads), and ESPN Plus.
Goodies galore -- and one little bump in the road
With all that will be taking place over the next year or so with NBC-Universal's new streaming service, changes at Hulu, and the recent roll-out of AppleTV+, Disney+ is starting out gloves off and in full bravado, daring competitors to match its consumer offerings and allowing subscribers to:
Get it for free -- or close to free, anyway. CNET reports that Verizon is giving away a whole year of Disney+ with its Unlimited plans;

Watch commercial-free;

Concurrently stream video content on up to four registered devices with no up-charges;

Have access to unlimited downloads of shows and movies on the Disney+ app to watch offline later on up to 10 mobile or tablet devices, with no constraints on the number of times a title can be downloaded per year; and

Share with up to seven other people. Interestingly, at least as far as ConsumerAffairs' report on Netflix, HBO, and other SVODs going after consumers who allow others outside their household to use their subscription, Disney+ says that subscribers "can set up to seven different profiles." There's not one mention of "household," "family," or finger-wag warning that users better not let others ride on their subscription's coattails. 
The bump in the road? CNN reported that as many as 8,415 site visitors experienced issues as soon as the service launched. Users were greeted by error pages starring Disney's own Wreck-It Ralph.
"Unable to connect to Disney+," said the error page, with Wreck-It Ralph holding a WiFi signal, reading, "There seems to be an issue connecting to the Disney+ service." 
However, the issue turned out to be temporary. EntertainmentWeekly reported that it was able to get the service going after a few restarts of the Disney+ app.
Around and around and around we go…
...and where this streaming service merry-go-round stops, nobody knows.
With all the buy-outs, shake-outs, and roll-outs in the streaming service game, the next couple of years will be interesting to say the least. 
"While competition is generally considered a positive thing for consumers, and rightly so, there can be too much of a good thing, as subscribers of video streaming services may soon come to learn,"  says Statista's Felix Richter. "The industry that was once dominated by Netflix could become too fragmented for its own good."
What Richter is essentially saying is that all the little pieces that Netflix had licensing deals for and could lose in the shake-out might force consumers to piecemeal their perfect world of shows together by subscribing to multiple services to get all they want. Cases-in-point are Friends, The Office, and the Disney and Marvel movies -- all of which consumers could find inside Netflix.
However, that smorgasbord is closing down: Disney is pulling its content out of Netflix; Friends will move to HBO Max in 2020; and shows like The Office and Parks and Recreation will eventually be exclusive to NBC-Universal's new Peacock service.
"For consumers this means either limiting their content choices or subscribing to multiple streaming services rather than just one," Richter says. "For existing streaming services, Netflix in particular, the situation is also highly dangerous. According to a survey conducted by Morning Consult and the Hollywood Reporter earlier this year, many Netflix subscribers would cancel their subscription in case the service loses some of the aforementioned content."