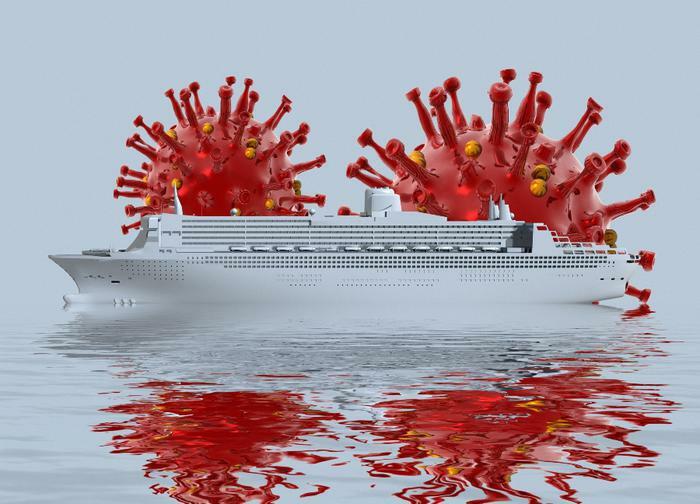 The battle between Florida Governor Ron DeSantis and the cruise lines over pandemic-related requirements is still ongoing. But If you're setting sail on either Disney or Royal Caribbean anytime after Sept. 1, there are new requirements regarding vaccinations, masking, and COVID-19 tests that you should be prepared to face.
Disney Cruise Lines requirement
On its website, Disney Cruise Lines said it is not able to require passengers to provide proof of a COVID-19 vaccination. However, it strongly encourages all guests to be vaccinated before they set sail. One thing it can -- and will -- mandate is that all guests aged 2 and up, including those who are fully vaccinated, must wear face coverings indoors while on the ship.
Beginning 33 days prior to each cruise's departure, every Disney cruiser must also create an Inspire Diagnostics account associated with their reservation at the Safe Passage website and create an account associated with their reservation.
Fully vaccinated guests have up to 24 hours before they set sail to provide proof of vaccination through the Safe Passage website. Disney also recommends that everyone boarding one of its ships bring proof of vaccination.
If a guest does not provide proof of vaccination, they must provide proof of a negative COVID-19 PCR test taken between 5 days and 24 hours prior to sailing. Those unvaccinated passengers may order a kit directly from Inspire Diagnostics or upload test results from another provider to the Safe Passage website. 
After meeting those requirements, there is one more thing that passengers will be asked to do. On the cruise's sail date, they will also be required to take a rapid COVID-19 test at the terminal prior to boarding. If anyone tests positive for COVID-19, or if Inspire Diagnostics has not received the mandatory documentation and/or pre-arrival test results, they and everyone in their travel party will be denied boarding.
Royal Caribbean requirements
Vaccination requirements for Royal Caribbean cruisers vary by port of departure and by age group. However, the rules for those departing from any port in Florida are as follows:
"The vaccine protocol communicated here applies to cruises departing Florida on or after September 1, 2021, as well as Allure of the Seas departing August 22nd and August 29th; and Symphony of the Seas departing August 21st and August 29th," the cruise line explained on its website.
Furthermore, all Royal Caribbean guests aged 12 and older departing from Florida homeports must present proof of COVID-19 vaccination with the final dose of their vaccine administered at least 14 days before sailing. Guests under the age of 12 do not need to be vaccinated, but they will still have to complete COVID-19 testing requirements depending on the length and departure port of their sailing.
The company claims this is a requirement of The Bahamas and St. Thomas governments for a cruise ship entering their waters. It is currently planned to remain in effect until November 1, 2021, at which point the policy may be updated. 
Royal Caribbean said that this policy may change and, if it does, it will update the situation on its website. Anyone cruising on Royal Caribbean and boarding outside of Florida should also check the company's website for all coronavirus-related policy updates.