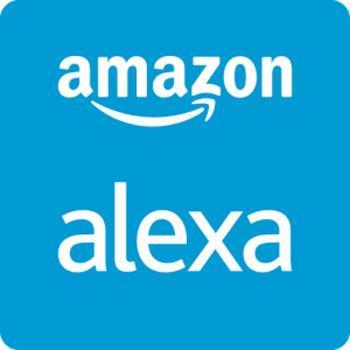 If you are of at least a certain age, you can probably remember having to walk over to the television set to turn it on, and get up again if you wanted to change the channel.
Not only has remote control made that unnecessary for the last few decades, lately there have been advancements in voice-control technology to make the remote almost obsolete.
At the Consumer Electronics Show (CES) in Las Vegas, DISH Network has announced the pairing of its Hopper digital video recorder (DVR) with Amazon's Alexa, using either the Echo or Echo Dot, that will allow users to channel surf using their voice instead of their fingers.
"We constantly evaluate emerging technology, like Alexa, and its potential to improve how people watch and control their TVs," said Niraj Desai, DISH vice president of product management. "This allows us to design strategic road maps and deliver products that make TV more valuable, at no extra cost to subscribers."
Logical use for Alexa
For its part, Amazon said controlling a TV is a logical use for Alexa, which accesses other types of information using voice commands.
"You no longer have to set down your popcorn to change the channel, or spend time searching for what channel the game is on – just ask Alexa to do it for you," said Rob Pulciani, director, Amazon Alexa.
Other providers have been moving into in this area as well. Ixfinity offers the Voice Remote, but it is only available on XG of Xi boxes.
Samsung has also been integrating voice controls into its smart TV technology. It allows you to control functions such as turning on and off your TV, changing channels, accessing apps, and navigating the web using simple voice commands.
DISH's initiative takes advantage of Amazon's existing technology, applying it to controlling a TV set.
According to DISH, users will be able to direct Alexa to change to a specific channel number or network. They will also be able to find a specific program or type of movie, such as comedy or suspense.
The new system will roll out in the first half of this year, allowing voice search on all generations of a broadband-connected Hopper DVR.