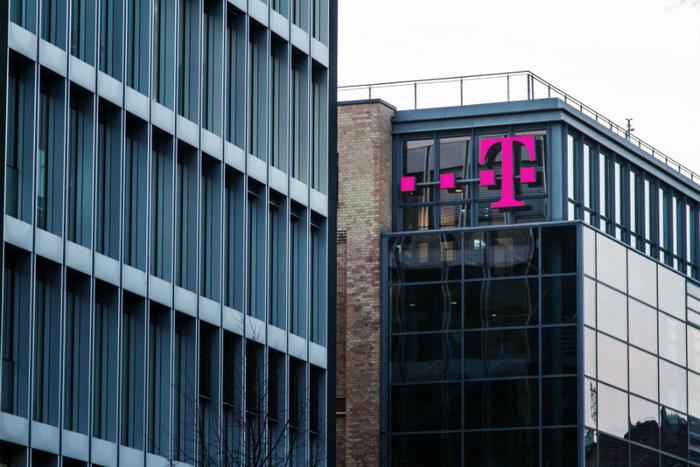 The old saying "two's company but three's a crowd" apparently does not apply to mergers. Dish Network has reportedly emerged as a major player in Sprint and T-Mobile's bid to become one company.
Bloomberg News quotes people close to the situation as saying Dish is negotiating the purchase of spectrum and Boost Mobile from the two companies that are trying to gain approval of their proposed merger from the Department of Justice (DOJ).
The Antitrust Division at DOJ has reportedly been cool to the idea of Sprint and T-Mobile joining forces because it would reduce the number of major carriers from four to three. Previously, some DOJ officials have reportedly suggested the government go to court to block the merger.
Spinning off assets -- especially those that overlap -- is a common practice among merger partners in the same industry to assure the government that it won't have monopolistic power.
Approval may be close
According to Bloomberg, DOJ is getting close to flashing a green light for the two wireless providers, with an approval coming as early as this week. The Federal Communications Commission (FCC) has already signed off on the deal, saying the engineering specs appear to be in order.
When Sprint and T-Mobile announced their plan to merge they said they required the synergy of their two companies to build out a 5G network that could compete with Verizon and AT&T. But according to Bloomberg, DOJ approval could hinge on the two proposed partners selling off enough assets that another company could buy them and launch a new wireless service.
Analysts say Dish is a logical player to take up that role because it already has significant spectrum that has gone unused. Taking assets from T-Mobile and Sprint, the reasoning goes, could turn Dish into a major wireless player.
Congressional opposition
While the DOJ may be softening its position toward the proposed merger there is still opposition among elected officials, who fear T-Mobile and Sprint -- both favored by lower income consumers -- would raise their prices if they become one company. Earlier this month, nine states and the District of Columbia filed a suit in U.S. District Court to block the merger.
"I have repeatedly raised serious antitrust concerns about the harmful effects of merging T-Mobile and Sprint, two of the four remaining nationwide wireless carriers," said Sen. Amy Klobuchar (D-Minn.). "This merger would harm competition and consumers, and I am pleased that action is being taken by state attorneys general to block it. Now, the Justice Department must take similar action to stop this transaction."
Klobuchar and other lawmakers opposed to the merger say T-Mobile and Sprint are favored by low-income consumers because both offer no contract plans, prepaid and no credit check plans, and unlimited, text, voice, and data plans.