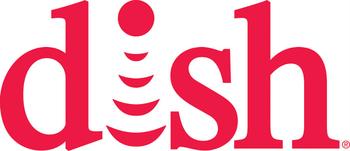 A federal court has ordered pay TV provider Dish Network to pay a record $280 million fine to the U.S. government and four states for illegal robocalls to consumers.
U.S. District Judge Sue Myerscough's ruling came eight years after the suit was filed by the U.S. Justice Department and California, Illinois, Ohio, and North Carolina. Dish Network immediately announced it would appeal, calling the judgment unfair.
The suit came after consumers complained about receiving robocalls pitching Dish Network services. An investigation determined there had been an estimated 55 million illegal calls.
Bloomberg News quotes a Justice Department spokeswoman as saying the fine, which will be split among the federal government and the four states, is the largest ever for a robocall-related violation of the Telemarketing Sales Rule (TSR).
Supervision of telemarketing activities
The judge also took the additional step of imposing court-ordered supervision of Dish Network's future telemarketing activities. She stopped short of granting the plaintiffs' request that Dish be barred from any telemarketing activities in the future.
The case is similar to one Dish Network lost in state court in North Carolina earlier this year. In January, a Greensboro, N.C. jury awarded plaintiffs $20 million in a class action suit stemming from alleged violations of the Do Not Call law.
The company's defense was its claim that the 51,000 calls were placed by independent contractors outside its control. But the jury found Dish Network was responsible for the things its contractors did on its behalf. Dr. Thomas Krakauer, the class representative, said at the time that the case was always about enforcing the Do Not Call law and protecting consumers from nuisance telemarketing calls.
'Corporate shell game'
Attorney Brian Glasser, part of the team representing the plaintiffs, said the argument that contractors were responsible for the illegal calls amounted to what he called "a corporate shell game," allowing Dish to sign up new customers through illegal telemarketing practices but avoid legal responsibility.
Telemarketing is regulated at the federal level by two statutes: the Telephone Consumer Protection Act of 1991 (TCPA) and the TSR. The Federal Communications Commission (FCC) derives its regulatory authority from TCPA, while the Federal Trade Commission (FTC) is responsible for enforcing TSR.
The FTC reports a significant increase in the number of illegal robocalls because internet-powered phone systems have made it cheap and easy. So far, the FTC says it has filed more than a hundred lawsuits against over 600 companies and people accused of making billions of illegal robocalls and other Do Not Call violations.