---
Discover has unseated American Express to take top place in the J.D. Power,2015 U.S. Credit Card Satisfaction Study, with survey respondents citing rewards and benefits as key drivers of satisfaction.
It's the second consecutive year Discover has ranked highly. It tied with AmEx last year. AmEx was second this year, Chase was third.,
This year, Discover has focused on the customer, improved its reward redemption process and performed well across all six study factors, J.D. Power said.,
The study, now in its ninth year, measures customer satisfaction with credit card issuers by examining six factors (in descending order of importance): interaction; credit card terms; billing and payment; rewards; benefits and services; and problem resolution. Overall satisfaction is at a record high of 790 on a 1,000-point scale, surpassing the previous high of 778 in the 2014 study.
Slightly more than half (52%) of credit card customers indicate they selected their new card for a better rewards program and 24 percent did so for better benefits.
"Reward redemption and benefit use have a tremendous impact on the customer experience," said Jim Miller, senior director of banking services at J.D. Power. "The fact that Discover ranks highest in satisfaction among all credit card issuers in each of the six factors measured in the study is a testament of the relentless focus and importance the company has placed on the ease of redemption and use of benefits.
"When customers feel the rewards are attractive and when they redeem rewards more frequently, satisfaction improves, they spend more and they are more likely to recommend the card to friends and family," Miller said.
Reward attractiveness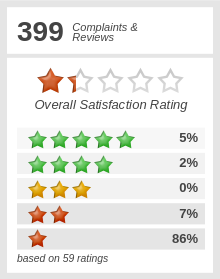 When considering the attractiveness of rewards—the desirability of the reward type (i.e., cash, miles and points) and the value received when redeeming rewards—54 percent of customers perceive their rewards as attractive (ratings of ,9 or 10 on a 10-point scale), up from 46 percent in 2014. Customers who rate their rewards as attractive spend more per month—$1,132, on average—than those who consider their rewards unattractive (ratings of 1-5) who spend an average of $744.
Customers redeem their rewards more frequently in 2015, as 53 percent have done so in the past 6 months, compared with 49 percent in 2014. Rewards satisfaction is 128 points higher among customers who have redeemed rewards in the past 6 months (856), compared with those who redeemed rewards 6-12 months ago (828) and those who have never done so (728). Customers who redeem rewards spend an average of $483 per month more than those who do not redeem rewards ($1,128 vs. $645, respectively).
The frequency of using benefits has increased year over year, with 67 percent of customers using at least one benefit in the past year, compared with 57 percent in 2014. Among customers who have used a benefit, satisfaction is 794 vs. 731 when no benefits are used. Customers who use benefits spend an average of $316 more than those who do not use a benefit ($1,107 vs. $791, respectively).
,
---