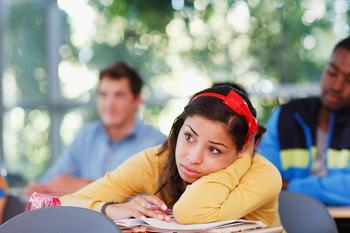 Discover Financial Services and Discovery Education have launched a new financial literacy program aimed at helping high school students with money management.
The program, Pathway to Financial Success in Schools, is offered to schools at no charge and uses interactive instruction to teach students and their families how to manage debt, live on a budget, and save for the future. Schools can access the program at PathwayinSchools.com.
"We feel promoting financial education is the right thing to do," Matthew Towson, director of community affairs at Discover, told ConsumerAffairs. "Educating students on how to manage money and make good financial decisions is an important step in helping set up the next generation for long-term success."
Gaps in financial knowledge
As we reported last month, only five states currently require at least one semester-long course in financial literacy in order to graduate high school.
Surveys have consistently revealed a significant financial literacy gap among consumers of all ages. Earlier this year, financial services company Financial Engines reported that 94 percent of the consumers who took its online financial literacy quiz failed to score a passing grade.
Credit card companies often deal with the consequences of this knowledge gap when consumers overspend and can't stay current on their credit card accounts. The St. Louis Federal Reserve Bank reported in September that credit card delinquency rates are slowly climbing back to their pre-2008 Recession levels.
Towson says the Discover financial literacy program is a way to get much needed financial education curriculum and resources into U.S. high school classrooms. Other credit card companies are making similar efforts.
Similar efforts
Visa has been particularly active in this area. Its primary initiative is Practical Money Skills for Life, a free program to help parents, teachers, students and consumers of all ages learn the basics of personal finance.
The company also teamed with the NFL to create a financial literacy video game called Financial Football. The game is available as a free download for iPhones and iPads.
American Express and Mastercard also support financial literacy through their own programs and grants to non-profit organizations.
John Ganotis, founder of CreditCardInsider.com, says credit card companies face a fine balance between preventing delinquency and encouraging customers to carry a manageable balance, even though that can be expensive.
"From my experience, many credit card users don't understand the massive interest fees they pay when they don't pay their credit card bills in full, or only pay the minimum due," Ganotis told ConsumerAffairs.
Ganotis says he would like to see credit card companies emphasize how interest works, showing how much extra consumers will pay if they don't pay on time and in full.