---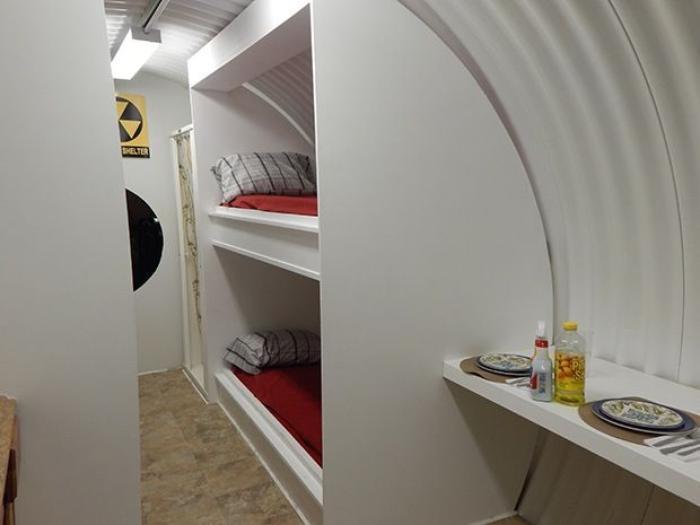 Back in the 1950s, backyard bomb shelters were all the rage. You don't hear much about them these days, but that didn't stop a New Jersey company from selling disaster shelters to consumers in New Jersey, Virginia, and elsewhere.
The only trouble with the shelters, according to state officials, is that they were never built.
The New Jersey Attorney General and the state's Consumer Affairs Division filed a seven-count complaint against Titan Shelters LLC and its owner, Alfred Demola, who has agreed to pay restitution to consumers who paid for shelters that were never built.
"Demola was marketing products to people who were anticipating a disaster, and with Demola, they got a disaster, according to the allegations in our complaint," Acting Attorney General John J. Hoffman said in a news release. "With this settlement, we're securing restitution for consumers who never received the shelters they were promised." 
Titan and Demola have agreed to pay $177,373, which includes $71,800 in restitution to be paid to three consumers; $83,000 in civil penalties; and $22,573 in attorneys' fees and investigative costs.
"Titan Shelters and Demola operated as unregistered home improvement contractors in New Jersey and sold merchandise allegedly manufactured at a non-existent location," said Steve Lee, Acting Director of the New Jersey Division of Consumer Affairs. "Through this settlement, we have achieved our goals of halting Titan Shelters' business operations and have prohibited Demola from operating as a home improvement contractor in New Jersey."
Consumers who have entered into contracts with the defendants and experienced problems should file a complaint immediately with the State Division of Consumer Affairs by visiting its website or calling 973-504-6200.
---