---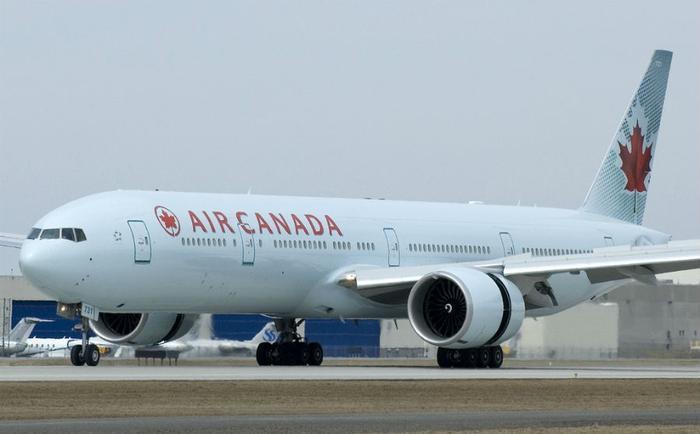 Airline crashes, once almost commonplace, are now pretty rare. Better training, better equipment, and enhanced safety protocols have saved countless lives in the last two decades.
But that's not to say that there haven't been some extremely close calls, the most recent occurring last month at San Francisco International Airport.
A report from the National Transportation Safety Board (NTSB) reveals an Air Canada jet that was landing at the airport very nearly crashed into four other airliners full of passengers sitting on a taxiway.
Air Canada flight 759, an Airbus A320, was preparing to land on runway 28R at San Francisco. But instead, it approached on parallel taxiway C, which is not a runway.
There, four other airliners were lined up, waiting to get clearance to takeoff. Among the four planes were two Boeing 787 Dreamliners. A collision would undoubtedly have led to a catastrophic loss of life.
'Advanced the thrust levers'
Fortunately, the NTSB report notes that when the plane was just 100 feet above the ground, the flight crew saw the other aircraft and "advanced the thrust levers to initiate a go-around" just in time to overfly the first aircraft, missing it by an estimated 59 feet.
The NTSB reports said night visual meteorological conditions prevailed at the time of the incident. The agency said it was notified of the incident two days later and began its investigation. However, since that time the plane's cockpit voice recorder had been overwritten, so it did not have access to that data.
The report notes that at the time of the incident, Runway 28L was closed because of construction and its approach and runway lights were turned off. Runway and approach lighting for runway 28R, the runway the Air Canada jet was instructed to use, were on and set to default settings.
The report does not reach a conclusion as to the cause of the incident. The NTSB said it plans to interview members of the flight crew and review Air Canada records.
Thanks
Keep an eye on your inbox, the lastest consumer news is on it's way!
Unsubscribe easily whenever you want
---