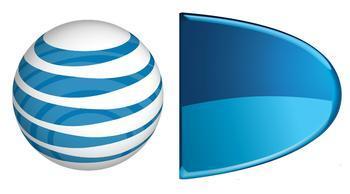 Taking a page from Walmart's "falling prices" slogan, AT&T says its streaming TV package, DirecTV Now, will cost just $35 a month for 100 channels when it hits the marketplace this fall.
The $35 includes not only streaming to your home via internet but also unlimited mobile streaming, according to AT&T CEO Randall Stephenson, who made the announcement at The Wall Street Journal's digital conference today.
Besides adopting Walmart's slogan, AT&T is also in tune with Federal Communications Commision Chairman Tom Wheeler's drive to eliminate cable boxes. DirecTV Now will need nothing but a smartphone using AT&T or a home internet connection -- no cable box or satellite dish. No annual contract either, Stephenson said.
The company is targeting the 20 million or so U.S. consumers who don't have pay TV but, according to Bloomberg, is aiming to be the primary TV platform by 2020.
The $35 undercuts current industry norms for streaming video. Sling TV currently charges $20 for 25 channels while Sony's PlayStation Vue charges $54.99 for about 100 channels. 
Stephenson said that, long term, he expects the company's 5G network to be the primary delivery channel for streaming video. One AT&T executive called it "TV as an app."