---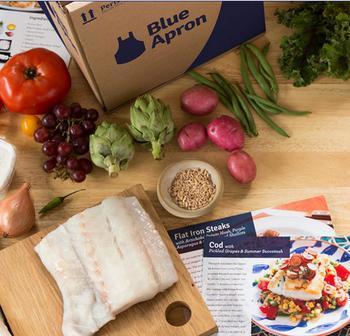 A new trend in e-food shopping caters to hungry people with more money than time: "dinner kits," uncooked meals ordered by subscription and delivered straight to your door. The dinner kits feature fresh or raw food, rather than the precooked, frozen heat-n-serve meals available in grocery stores.
The Dallas Morning Newsshares the story of Sarah Michaelson, a prototypical customer of meal-delivery company Blue Apron:
Michaelson and her husband, Phil, pay $59.94 a week to have six uncooked meals sent to their home every week. Blue Apron's kits are filled with everything needed to whip up a meal, from the raw meat and fish to spices and vegetables. Recipes, with step-by-step instructions and pictures, are included.

"It saves us a lot of money," says Michaelson, a marketing manager at Betterment.com, an online investment management company …. The kits make cooking at home easier. Since all the ingredients are included and measured, you don't have to buy six onions when all you need is one or a bottle of a spice you'll only use a sprinkle of.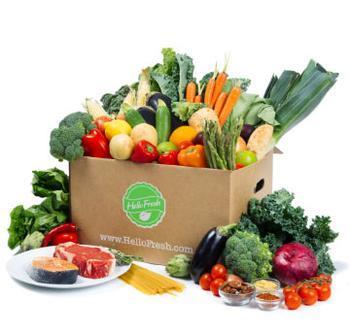 We've never heard of a store that only sells onions in six-packs, and we're pretty sure that a bottle of spice can be used to flavor more than one meal, but the point presumably still stands. And home-dinner delivery kits do indeed save money compared to the cost of eating the same meal in a restaurant, though it's far more expensive that making the same meal out of ingredients bought at a supermarket. But making these meals from scratch requires both cooking skills and the time to use them, and busy professionals don't always have these.
Thus far, the burgeoning dinner-delivery market is dominated by three startup companies: Blue Apron, HelloFresh and Plated. Blue Apron is the largest, offering subscriptions in 38 states and the District of Columbia; Plated is only available in 18 states plus the District.
---