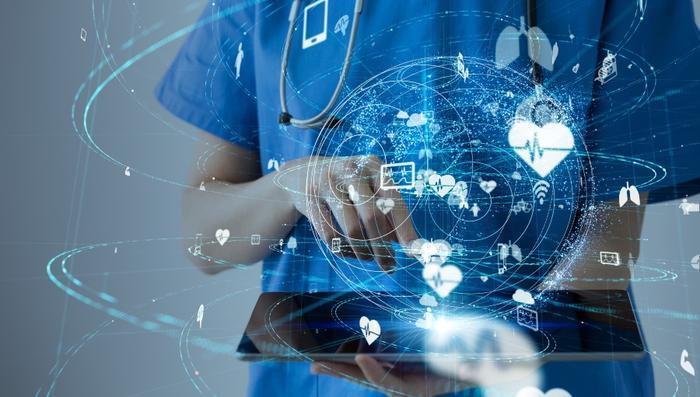 For the last decade, the Consumer Electronics Show (CES) has been a launchpad for digital health technology, with the introduction of devices and innovations that help both consumers and healthcare providers improve outcomes.
From wearables to telemedicine and virtual reality, technology has helped advance wellness and overall health. CES 2020, which opened today in Las Vegas, will offer plenty of examples this week.
A recent study by Digimind, a company that develops market intelligence software, analyzes
trends in digital health to predict where things will go next. The study predicts that artificial intelligence-powered digital health services will be a dominant theme in the immediate future.
The study estimates that digital health was a $144 billion industry in 2018, and it is growing rapidly. The analysis of key social media posts concerning health suggests that artificial intelligence (AI), the Internet of Things (IoT), machine learning, blockchain, robotics, and fintech are high on the agenda.
'Digital Health is the long-awaited game-changer for the healthcare industry," said Aurelien Blaha, CMO of Digimind. "The potential for technologies such as artificial intelligence and big data to make healthcare more accessible, affordable, and safe for everyone is undeniable."
Healthcare, technology, and pharmaceuticals
The authors of the study predict an increase in partnerships between the technology, healthcare, and pharmaceutical industries to achieve a creative synergy that could ultimately have a huge impact on people's health.
Technology not only brings innovation to health systems but also investment capital. In the last decade, tech companies like Google, Microsoft, and Tencent have started focusing more efforts in the area of digital health. 
That, the authors contend, provides traditional healthcare companies with increased partnership options that can help companies grow and meet new healthcare challenges. These partnerships have resulted in practical improvements, such as better appointments scheduling and immediate test results, along with new technologies capable of improving lives.
Among these trends are technologies like Exosystems, which combine robotics and machine learning with medical science to create wearable devices that help patients recover lost mobility of arms or legs.