---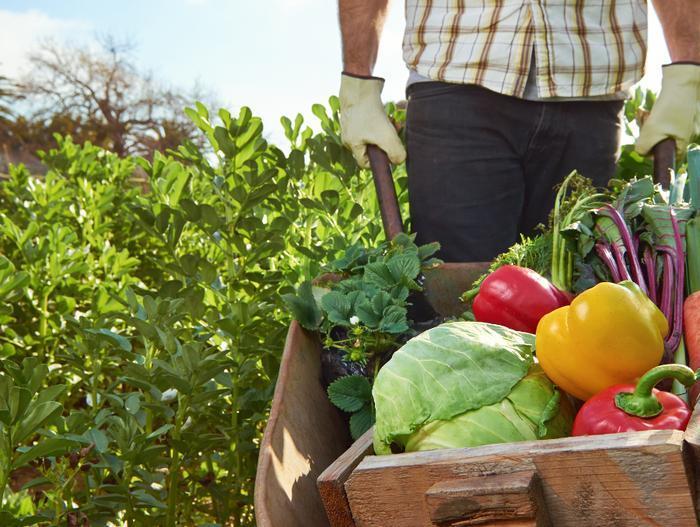 There can be a lot of dirty work in your job. I mean REALLY dirty if you build a garden with your co-workers. Yep, it's a new trend: the office garden.
There are a lot of jokes we could make about this: You can grow in your job. Plant a seed, see if the boss notices. But maybe it's a good idea. Companies are encouraging employees to start gardens as a way to stretch the food dollar, build teamwork and promote healthy foods and eating habits.
It's no surprise that healthcare institutions like Mayo Clinic Health System-Franciscan Healthcare and Gundersen Health System in Wisconsin are digging in with this concept. Along with the healthcare benefit it's a great stress reliever. Just think -- when things get pretty heavy at work you can walk outside and do a little garden therapy. Pull some weeds and take a valued time-out for yourself.
How to do it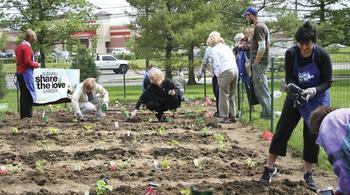 Find a spot. The company property would be ideal,whether on adjacent land, in containers on a deck, or even on the company roof. It that's not possible, look into renting space from a local community garden.
Independent School Management, a private school management consulting firm in Wilmington, Delaware, put in three raised beds and a high trellis for vertical gardening on company land. They planted things that were easily picked like tomatoes, radishes and melons.
Find a leader, preferably someone who knows a little bit about gardening. Usually there is someone on staff. If not hire someone to just get you started. Maybe a local nursery. What great exposure for them to come over and get you started and then get residual business when you decide to start your own in home garden. (There's your selling point so you don't have to pay them!)
Organize the project. See if your company will furnish tools or will you have to purchase them? Will you start your own plants from seed, or purchase them? Decide who will do what and create a chore chart so everyone has a part and you build it together.
Post photos on the company website. At the Subaru of America headquarters in Cherry Hill, New Jersey, six teams of employees maintain six 13-by-20-foot garden plots in the Share the Love Garden. All the garden harvest is donated to the New Vision Homeless Day Center in Camden.
Enjoy and have fun. What a great way to bond with your fellow cubicle mates you can share recipes and food ideas.
The truth about gardening is that once you've taken care of a few startup costs, it really is a very inexpensive hobby that results in delicious produce.
---