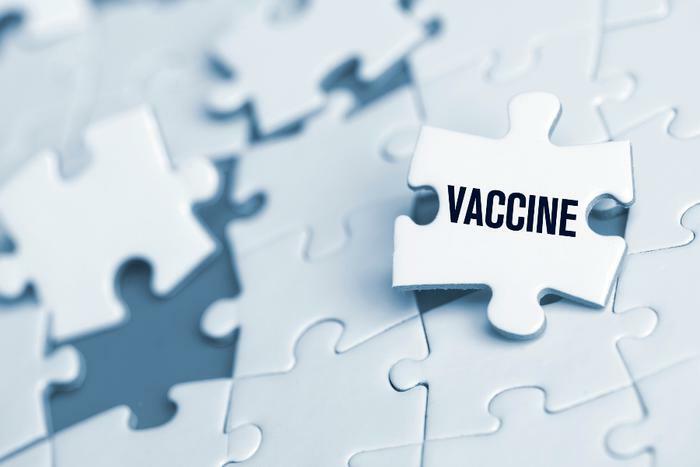 Many studies have looked at the health benefits linked with receiving both doses of the COVID-19 vaccine. However, a new study conducted by researchers from the American Institute of Physics explored how different vaccine strategies can help slow the spread of infection. 
They explained that the primary method used in the U.S. for COVID-19 is known as a prime boost campaign, which prioritizes getting people to receive both doses of the vaccine. Their work looked at the prime first method, which prioritizes quickly vaccinating more people with one dose of a vaccine before going back to give everyone a second shot. 
Vaccine quantities have been the biggest factor when considering the prime first method, but the researchers say it may also be more effective at limiting infection rates when looking at vaccine effectiveness. 
"We have this giant degree of uncertainty about the parameters of COVID-19," said researcher Jan Nagler. "We acknowledge that we don't know these precise values, so we sample over the entire parameter space. We give a nice idea of when prime first campaigns are better with respect to saving lives than prime boost vaccination." 
Analyzing different vaccination methods
To put the two vaccine methods to the test, the researchers created a simulation of the spread of COVID-19. They looked at how the virus is transmitted among those who are fully vaccinated, partially vaccinated, and unvaccinated. 
Ultimately, the team learned that each vaccination method -- prime first and prime boost -- can play a role in certain communities. When thinking about policies designed to keep consumers safe and healthy, the researchers recommend that public health leaders look at the vaccine waning rate, or the decrease in vaccine effectiveness, if vaccine supply isn't a factor. 
In most instances, prime boost vaccination works to better slow the spread of a virus because fully protecting people with two doses of a vaccine can help protect them more effectively. However, the prime first method can also be an effective route depending on the effectiveness of the vaccine. 
The researchers explained that if vaccine effectiveness is declining at the same rate following one dose and both doses, then the prime first method may be more effective at slowing the spread of infection. This is because twice as many people would have some layer of protection against the virus. 
"Our results suggest that better estimates of immunity waning rates are important to decide if prime first protocols are more effective than prime boost vaccination," said researcher Lucas Böttcher.