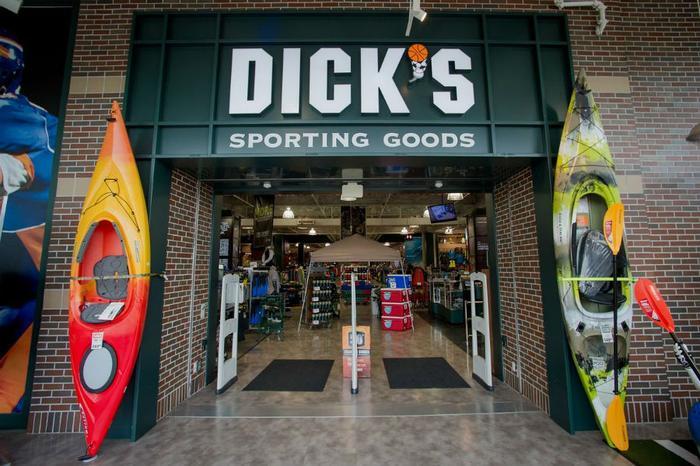 Dick's Sporting Goods is reportedly considering a ban for hunting supplies at all of its stores. The ban would apply to shotguns, ammunition, crossbows, rifle scopes, and other hunting-related items.
In August, the Pennsylvania-based retailer pulled "virtually all" hunting products from the shelves at 10 of its locations and replaced them with "more compelling assortments in categories such as baseball, licensed products, and outerwear."
"We'll have to wait and see how the 10-store test does," CEO Edward Stack said in a conference call on Wednesday, according to CBS News.
Prior to the removal of the hunting gear, the stores involved in the "10-store test" already had the lowest hunting sales. Now, the company is "looking at a number of stores where the hunt category significantly underperforms."
Double-digit declines
In February, the retailer decided to stop selling assault rifles at all 732 of its stores after a shooting at Marjory Stoneman Douglas High School in Parkland, Florida. During the shooting, a former student with an AR-15 rifle left 17 killed and 15 injured. Dick's also raised the minimum purchase age for firearms to 21 following the mass shooting.
"We support and respect the Second Amendment, and we recognize and appreciate that the vast majority of gun owners in this country are responsible, law-abiding citizens," Dick's said in a statement earlier this year. "But we have to help solve the problem that's in front of us."
In regards to its existing hunting gear and electronics sector, Stack said that Dick's is deciding how to proceed based on what strategies are best from a "business standpoint."
"Sales continue to be negatively impacted by double-digit declines in hunt and electronics," chief financial officer Lee Belitsky said on the call.
"Specific to hunt, in addition to the strategic decisions we made regarding firearms earlier this year, the broader industry has decelerated and remains weak, as evidenced by most recent background-check data" for firearms purchases.