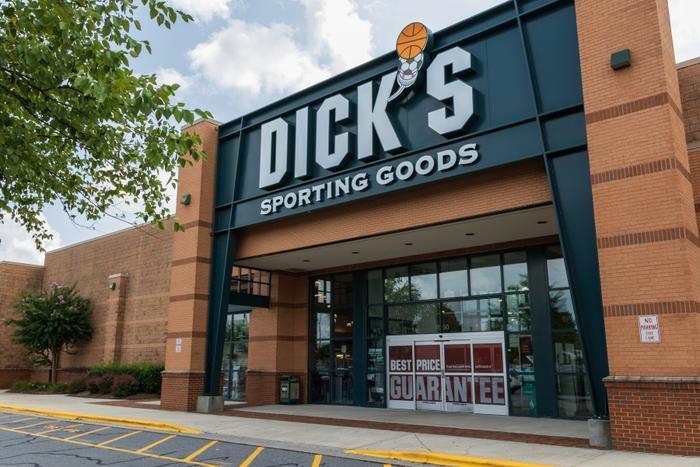 Consumers looking to buy firearms at Dick's Sporting Goods retail locations will have a harder time as the year goes on. The retailer announced in an earnings call that it will be ceasing gun sales at 440 more stores in 2020. 
The move follows similar actions that Dick's took back in 2018 in the wake of a school shooting in Parkland, Florida that claimed the lives of 17 people. Following that tragic event, the company decided to strictly require that customers be 21 to purchase a gun, and it pulled high-capacity magazines from store shelves.
"We support and respect the Second Amendment, and we recognize and appreciate that the vast majority of gun owners in this country are responsible, law-abiding citizens. But we have to help solve the problem that's in front of us," the company said in a statement at the time. 
Gun safety lapses
Dick's decision to pull back on gun sales comes at a time when gun safety is taking more of the public spotlight. Despite several mass shooting incidents that have taken place around the country in recent years, a recent study shows that consumers can still be cavalier when it comes to safely storing guns in their own homes. 
A survey of consumers in Washington found that 40 percent of gun owners did not lock up their guns at home; an additional 15 percent kept those firearms loaded and within reach of children also living in the home. 
"Guardians might think that training adolescent or older children is enough to keep them safe, that training means they don't have to lock their guns. Unfortunately, a lot of adolescents are at high risk of suicide, and unlocked guns add to that riks -- regardless of training," said researcher Aisha King from the University of Washington.