---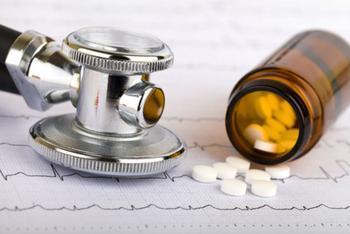 A new study from the University of Missouri has found that a medication used to treat diabetes may also be helpful in preventing arterial stiffness – a common condition for those who are obese or suffering from Type 2 diabetes and cardiovascular disease.
The discovery comes at an opportune time, as many experts concede that obesity is a serious epidemic in the U.S. They blame many of the health-related problems of obesity on the "western diet," which is typically high in fat and loaded with refined sugars. The study, which tested the diabetes medication linagliptin on mice, shows promising signs for reversing arterial stiffness.
"Our previous studies showed that young female mice consuming a mostly western diet not only gained weight, but also exhibited arterial stiffening consistent with obese premenopausal women. Our current study sought to understand what effects, if any, the diabetes medication linagliptin had on preventing vascular stiffness," said Dr. Vincent DeMarco, lead author of the study.
Vascular benefits
For the purposes of the study, several groups of mice were fed a western diet for four months. Certain groups were given doses of linagliptin, while others were not. At the end of the four-month period, researchers measured arterial stiffness in each specimen to record any changes.
The researchers found that mice that were not given linagliptin gained weight and developed a five-fold increase in arterial stiffness. Mice who were given the medication, on the other hand, showed no sign of arterial stiffness at the end of the four months.
"The mice fed a western diet without receiving linagliptin gained weight and developed aortic stiffness. However, a big surprise to us was an almost total prevention of aortic stiffening in mice that were fed the western diet along with linagliptin, even though this group gained as much weight as the other mice," said DeMarco.
Further testing needed
The lack of aortic stiffness after being given linagliptin signals that the medication could have potentially huge benefits for consumers struggling with obesity, diabetes, or cardiovascular disease. However, the researchers admit that there is more work to be done before the general public can reap these benefits.
"Based on the results of our study, it is tempting to speculate that linagliptin could target arterial stiffness and reduce the risk of cardiovascular disease. However, results from clinical trials already in progress will be needed to determine what, if any, future role linagliptin could play in the management of obesity-related cardiovascular disease," said DeMarco.
The full study has been published in Cardiovascular Diabetology. 
---