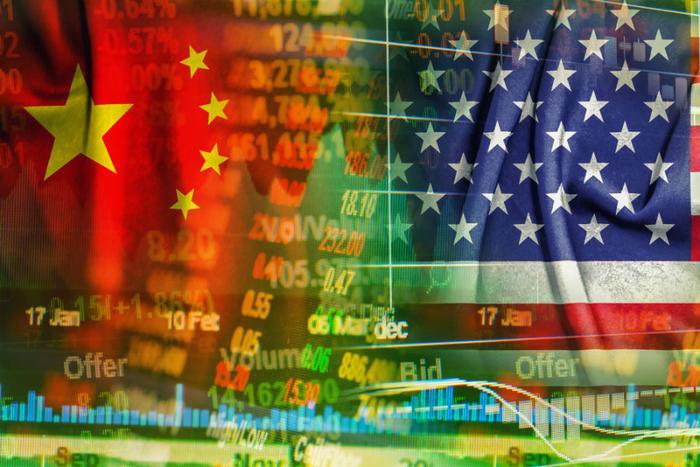 Since the New Year's Eve announcement that the U.S. and China would sign the Phase One trade deal, specifics have been few and far between.
In a Twitter post, President Trump said the signing would take place on January 15, but there was little in the way of confirmation from China. It wasn't even clear what the agreement calls for.
There is still no official word from the Chinese government, but the South China Morning Post quotes a source who says the Chinese delegation will arrive in the U.S. capital January 13, two days ahead of the announced signing ceremony.
The newspaper report says China had planned to send its delegation earlier but was caught off guard when Trump announced the January 15 date in a tweet, suggesting a less than clear line of communication between negotiators for the two warring trading partners. According to the source, China decided to delay the departure to fit Trump's announced date.
No official confirmation
Adding a bit more confusion to the event, neither the U.S. nor China has officially confirmed that Vice Premier Liu He and the delegates are coming. At this point, it's even less clear what the two countries will agree to. 
Specifics have been hard to come by, and neither the U.S. nor China has released a text. While the agreement has been presented as a first step toward resolving larger issues, it reportedly does contain language dealing with U.S. intellectual property rights.
It was initially reported that China would nearly double its imports from the U.S., but China has been largely silent about what and how much it would purchase. U.S. farmers, hard hit by Chinese tariffs, have expressed hope that's true but caution that it may take months to restore exports to previous levels. 
As part of the deal, Trump canceled the latest round of tariffs on Chinese goods, which were scheduled to take effect within days. Under the agreement, China would still pay tariffs, just not as much. 
The U.S. will continue to levy a 25 percent tariff on $250 billion in Chinese imports, but U.S. Trade Representative Robert Lighthizer said the 15 percent tariff on $120 billion in Chinese products would be cut in half.
The Phase One deal has always been presented as a first step toward resolving the ongoing trade tensions, with the harder issues to be addressed in a Phase Two agreement at some point in the future.