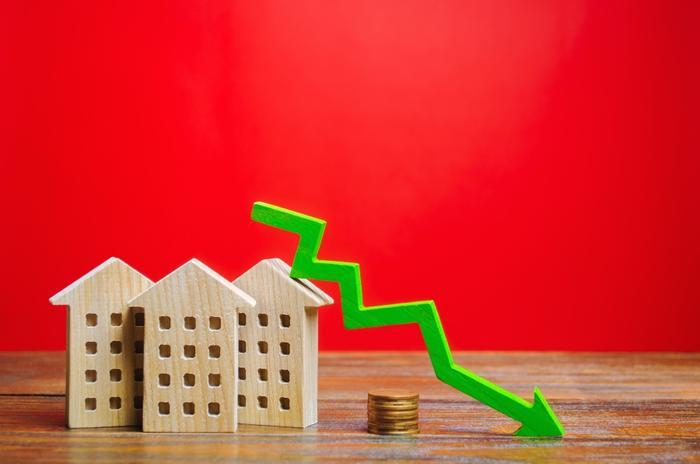 The average 30-year fixed-rate mortgage fell to a record low -- below 3 percent -- last week, but unfortunately, it is also getting harder to be approved for a mortgage.
A report by the Mortgage Bankers Association (MBA) shows mortgage credit availability -- a measure of the amount of money mortgage companies are willing to lend -- fell even more during May.
Credit availability began shrinking in late March when the economy shut down and millions of people lost their jobs. Mortgage companies immediately tightened their lending standards, fearing the surge in unemployment increased the risk of mortgage defaults.
'Increased risk and uncertainty'
Each month MBA analyzes data from Ellie Mae's AllRegs Market Clarity business information tool to arrive at a number that indicates which way standards are moving. That number fell by 3.1 percent to 129.3 in May, indicating that standards for getting a mortgage are getting tougher.
"Mortgage lenders in May responded accordingly to the increased risk and uncertainty in the economy," said Joel Kan, MBA's associate vice president of Economic and Industry Forecasting. "Credit availability continued to decline, with MBA's overall index now at its lowest level since June 2014."  
Kan says there was a reduction in supply across all loan types, driven by a further pullback in investors' appetites for loan programs for consumers with low credit scores. But credit also got tighter for more affluent borrowers, who take out larger loans to finance more expensive homes.
Lenders began demanding higher credit scores and larger down payments, requirements that affected first-time buyers as well as those moving up to expensive homes.
Implications for buyers and sellers
This trend carries broad implications for both buyers and sellers. Buyers may not be able to secure financing to buy the home they want. With fewer buyers, sellers may see their homes sit on the market for far longer than usual. Fewer buyers also mean less competition that would normally make homes sell for more.
While some 30-year fixed-rate mortgages are still below 3 percent to start the week, Bankrate reports that the average is 3.39 percent, down 13 basis points from a week ago. In mid-May, the average rate on a 30-year fixed mortgage was higher, at 3.52 percent.
Consumers who fail to qualify for a mortgage because of tighter standards have time to improve their position. The Federal Reserve predicts rock bottom mortgage rates are likely to last for at least a couple of years.
In the meantime, prospective buyers can raise their credit score by making sure they pay every bill on time and reducing the amount of their credit card debt.