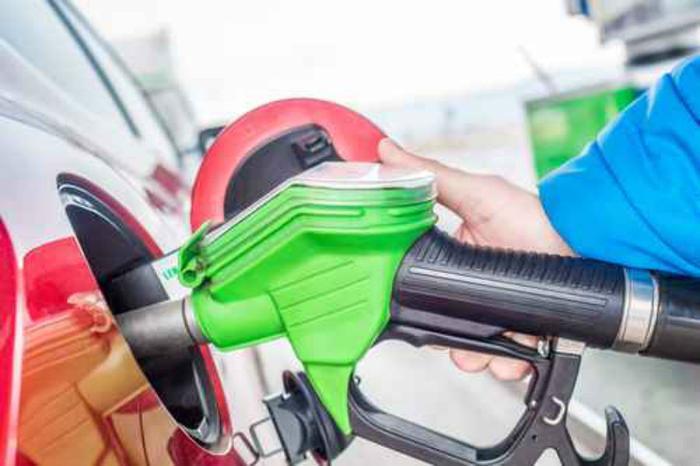 The price of gasoline has remained stable over the last week, even as oil prices have remained volatile.
The AAA Fuel Gauge Survey shows the national average price of regular is $2.88 a gallon, up just two cents in the last seven days. Today's price is three cents cheaper than it was a month ago.
The national average price of premium, required by a growing number of high-performance engines, is $3.42 a gallon. The average price of diesel fuel is $3.17 a gallon.
Some of the most volatile gas prices can be found in Ohio, where the statewide average gained seven cents overnight, to $2.81 a gallon. That's still two cents lower than the price seven days ago.
While gasoline prices tend to drift lower toward the end of the summer driving season, AAA warns that this year could be different. The Energy Information Administration this week reported a huge drop in oil stockpiles -- the largest since October 2016.
According to the report, U.S. oil stockpiles are roughly 90 million barrels lower than they were at this time last year. At the same time, the government reports U.S. exports of oil and gasoline rose in the last week, even as domestic demand increased. Refineries are operating at 96.7 percent of capacity.
Heading into the weekend, motorists may find the lowest gas prices of the summer, as market forces may put upward pressure on prices, precisely at the time they have historically declined.
The states with the highest gasoline prices
Hawaii ($3.76)
California ($3.66)
Washington ($3.43)
Alaska ($3.40)
Oregon ($3.31)
Nevada ($3.24)
Idaho ($3.14)
Utah ($3.13)
Connecticut ($3.08)
Pennsylvania ($3.05)
The states with the lowest gasoline prices
Alabama ($2.55)
Mississippi ($2.57)
South Carolina ($2.57)
Louisiana ($2.60)
Arkansas ($2.61)
Virginia ($2.62)
Tennessee ($2.63)
Missouri ($2.65)
Texas ($2.65)
Oklahoma ($2.65)