---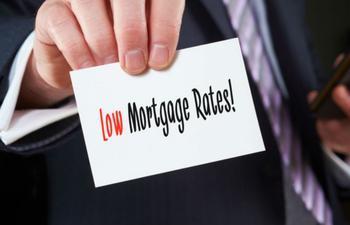 The Federal Reserve has embarked on a policy of raising interest rates. It has determined the economy is strong enough that the Federal Funds Rate no longer has to be near zero.
After that announcement back in December, the stock market swooned and the conventional wisdom predicted that all kinds of interest rates would follow the Fed's lead.
It hasn't worked out that way, particularly for mortgage rates. Bankrate.com reported this week that consumers applying for mortgages are finding the lowest rates in three years.
T-bills set the rate
The reason is simple. Mortgage rates follow the yield on the Treasury's long-term bonds. When those yields rise, so do mortgage rates.
In the wake of the Fed's announced policy change, the bond market has rallied – meaning more money is flowing into bonds. That has had the effect of pushing the yield down significantly. When more investors want to buy bonds, the government doesn't have to pay as much interest. That's just how it works.
According to Bankrate's April 6 survey, the benchmark 30-year fixed-rate mortgage dropped from 3.83% to 3.75%. That might not sound like a big drop, but over a 30 year term it can be thousands of dollars.
Offset rising prices
While the drop is good news for prospective home buyers, the savings may be offset by rising home prices. It may turn out that affordability remains the same, with lower monthly payments making a more expensive home more affordable.
Despite the near record low mortgage rates, there isn't an increase in available money to buy homes. In fact, the Mortgage Bankers Association (MBA) reported this week that credit standards tightened slightly.
Most of the tightening, however, occurred in conventional loan programs. The MBA says consumers seeking a government-backed mortgage loan, such as an FHA mortgage, should find a slight increase in available money.
---