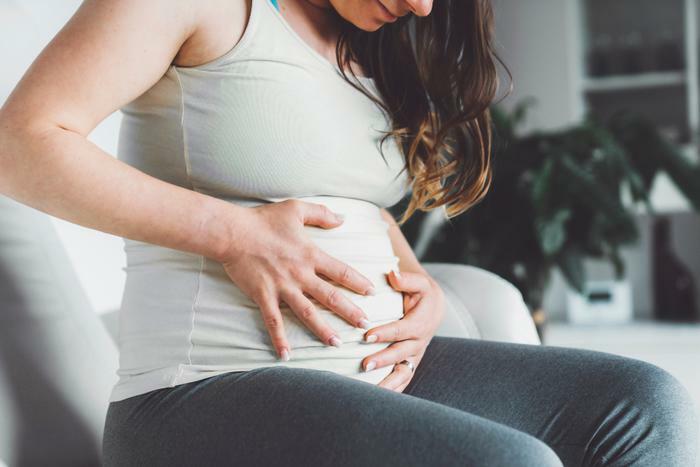 Several studies have highlighted the mental health struggles many women face during pregnancy and the ways that depression can impact physical health outcomes for women and their infants. 
Now, a new study conducted by researchers from King's College London explored how depression can affect mothers' relationships with their newborns. According to the team, women with a history of depression or those who experienced depression during pregnancy struggled to have meaningful connections with their newborns. 
"Our findings suggest that perinatal mental health professionals should offer support not only to women with depression during pregnancy, but also to pregnant women with a history of depression, as they may also be at risk of interaction difficulties," said researcher Dr. Rebecca Bind. "Future research should try to understand why a history of depression, despite a healthy perinatal period, may impact the developing relationship." 
How depression impacts mothers and newborns
To better understand the role that depression plays in the mother-infant relationship, the researchers analyzed the outcomes of more than 130 women and their infants over the course of one year. The women fell into one of three groups: history of depression but no current diagnosis, no current diagnosis or history of depression, and current depression diagnosis. 
The researchers checked in with the mothers and their infants eight months and 12 months postpartum. They watched short clips of their interactions and specifically looked at things like tone of voice, facial expressions, and affection to determine the quality of the relationships.  
Ultimately, the study showed that depression, either current or historical, hindered the mother-infant relationship. Women who struggled with depression during pregnancy experienced the brunt of it, as more than 60% of women in this group had poorer relationships with their infants. Comparatively, 56% of women with a history of depression struggled to maintain quality relationships with their infants, and less than 40% of mother-infant relationships were affected when women had no previous or current depression diagnosis. 
Mental health resources are needed
While these findings highlight the importance of having mental health resources more readily available for pregnant women, the study also showed that relationships between mothers and their children improved over time. By one year postpartum, all of the mother-infant pairs experienced positive changes in their interactions. 
Moving forward, the researchers hope these findings are instrumental in changing the way that health care professionals identify and care for pregnant women with depression. Having mental health resources available for all pregnant women is crucial to ensuring positive relationships between mothers and infants. 
"We recommend that health care professionals provide pregnant women at risk of interaction difficulties with examples of positive caregiving behaviors, and with ways to engage their babies and understand their needs, all of which could be incorporated into parenting and birthing classes and health visits," said researcher Carmine Pariante. 
"We also suggest that interventions that can't help the mother-infant interaction should be made more widely available, such as video feedback, where a clinician and mother discuss what behaviors work best to engage and comfort the baby, and structured mother-baby activities, such as art and singing groups. This is especially important because we know that the early years are vital for future mental health and well-being."