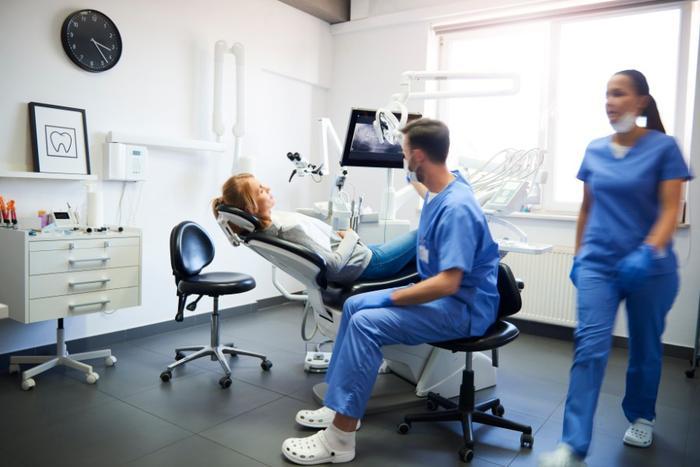 As dental offices across the country begin reopening, dentists have tacked on a new $10-$20 "infection control fee" to prevent the spread of COVID-19. Most consumers' insurance won't cover the new fee. 
Some patients are annoyed with the extra charge because infection control is assumed to be industry standard, not an extra service. 
Dentists say they're putting the money towards the cost of masks and other equipment to help keep their offices clean. After months of being shut down, dentists say they need the extra money to pay for face shields, air purifiers, and other sanitization tools. These supplies have gotten pricier recently as a result of high demand. 
Dentists say they're seeing fewer patients since some people still don't feel comfortable going back to the dentist. Offices are also spacing out appointments to promote social distancing in waiting rooms.
Nearly two-thirds of dental offices across the U.S. have reopened for routine care, according to the American Dental Association (ADA). A spokesperson for the ADA told NBC News that dentists who plan to charge the new fee should let patients know about it before their visit. 
"The infection control fee is helping us mitigate the costs of the extra expenses," said dentist Michael Scialabba, vice president of 42 North Dental, whose 75 dental offices in New England are charging an extra $10.