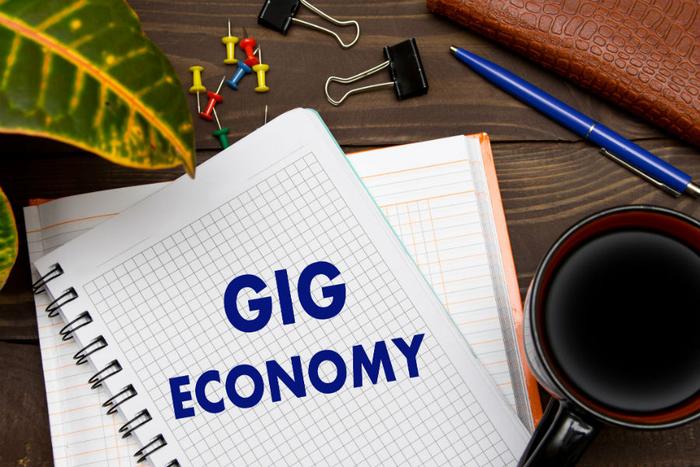 Congressional Democrats have proposed legislation to update labor laws, making it more difficult for companies to classify workers as independent contractors.
It follows last week's California Supreme Court ruling that tightened standards at the state level when it comes to deciding whether a worker is an employee, who is entitled to benefits and protections under the law.
Independent contractors proliferated in the aftermath of the Great Recession, when companies laid off millions of workers but then found they still needed some of their services. It led to creation of the so-called "gig economy," where workers were hired as independent contractors for periodic work.
As the economy recovered, many of these "gig" workers found themselves working full time but without employee benefits, which saved the employer money.
Stiff test
Sen. Bernie Sanders (I-Vt.) and Rep. Mark Pocan (D-Wis.) are proposing legislation they say would strengthen the middle class by severely limiting the gig economy, requiring employers to meet a stiff test in their classification of workers.
The two lawmakers say their goal is "restoring workers' rights to bargain for better wages, benefits and working conditions." The bill has the support of most labor unions.
"We must no longer tolerate CEOs and managers who intimidate, threaten or fire pro-union workers, who threaten to move plants to China if their workers vote in favor of a union, and who refuse to negotiate a first contract with workers who have voted to join unions," Sanders said. "If we are serious about reducing income and wealth inequality and rebuilding the middle class, we have got to substantially increase the number of union jobs in this country."
Follows California's lead
The measure would impose many of the same tests for worker classification as set forth last week by the California court. The justices ruled that an employer can only classify a worker as an independent contractor if they are doing work "outside the usual course" of work done by the company.
The Sanders-Pocan measure would go farther, making it easier to form unions and banning state right-to-work laws that prevent unions from collecting fees from all employees, whether they belong to the union or not.
At the moment, the measure is simply an idea for the future. Republicans are unenthusiastic, so it would require Democrats gaining control of both houses of Congress this fall, and capturing the White House in 2020, for the bill to become law.