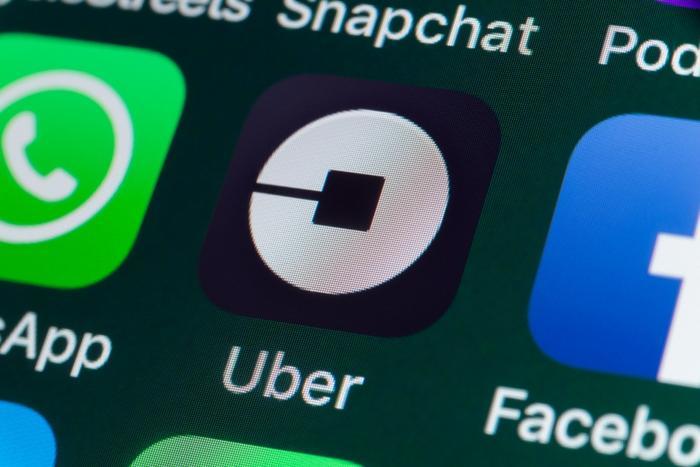 Democratic lawmakers said Wednesday that Uber purchasing Grubhub would "raise serious competition issues" in many cities. 
In a letter to the nation's top antitrust enforcers, a handful of democratic lawmakers -- led by Senator Amy Klobuchar (D - Minn.) -- said that if Uber bought Grubhub, the newly combined company would each get 48 percent of the U.S. market, while Doordash would have 42 percent. 
Combined, Uber Eats and Grubhub would have almost 80 percent of the market in New York, 68 percent in Boston, 65 percent in Miami, 60 percent in Chicago, and 51 percent in Atlanta. Klobuchar said that a merger of Uber and Grubhub would combine two of the three biggest food delivery providers in the nation.  
"We have been hearing about the exorbitant fees that these online delivery app companies charge to restaurants, which are then forced to pass these excessive costs on to consumers," the lawmakers wrote. "It is particularly troubling that this merger is being contemplated during a pandemic, when consumer demand has increased and when restaurants are more desperate for revenue than ever."
Might eliminate competition
Klobuchar and her colleagues added that the market shares the two entities stand to gain by merging are "staggering, particularly in light of the leverage that these online delivery companies already wield over restaurants, delivery workers, and consumers, especially during this pandemic."
"We urge the Department of Justice and the Federal Trade Commission to closely monitor the negotiations of this potential transaction and to initiate an investigation if the parties reach an agreement to merge," the lawmakers added. 
In their letter, the regulators said the competitive effects of the merger would be felt most prominently at the local level. 
"Consumers should be able to look forward to a future in which online food delivery is more efficient, more innovative, and less expensive," they said. "A merger of two of the three biggest rivals in an already concentrated market risks depriving consumers of that outcome by potentially eliminating competition between the existing market participants."
"We urge you to keep track of this potential acquisition and initiate an investigation if the parties reach a merger agreement to ensure that competition is preserved," the lawmakers concluded.