---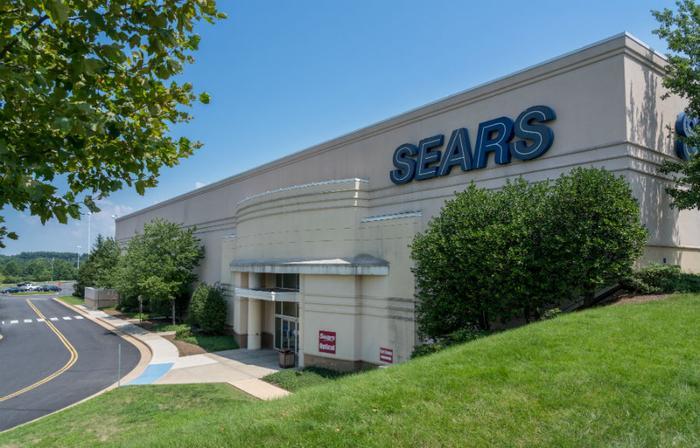 Democratic presidential hopeful Sen. Elizabeth Warren (D-Mass.) is putting some heat on Treasury Secretary Steven Mnuchin, citing his time on the board of directors of Sears Holdings, as the retailer sold off assets in a bid to stay afloat.
Mnuchin served on the Sears board until 2016, when he resigned to assume a post in the incoming Trump administration. Prior to that, Mnuchin had a close friendship with Sears Chairman and CEO Eddie Lampert and had been Lampert's college roommate.
Warren accuses Lampert of mismanaging the company and selling off assets when it did not serve the interests of stakeholders. In a letter, Warren, along with freshman Rep. Alexandria Ocasio-Cortez (D-N.Y), accused the corporate leadership of responding to alleged mismanagement by closing more than 3,500 stores and selling some of the company's most valuable assets.
2018 bankruptcy
After Sears declared bankruptcy in late 2018, Lampert's hedge fund, ESL Investments, was the successful bidder in gaining control of the retailer's remaining assets. Lampert stressed that he planned to keep 400 Sears and Kmart stores open but Warren was not impressed.
"While ESL Investments had operational control of the Sears Holding Corporation, the company engaged in questionable financial engineering and other managerial decisions that enriched executives while decimating Sears' long-term growth and sustainability- ultimately resulting in Sears' bankruptcy and tens of thousands of lost jobs," she wrote.
Warren claims Lampert loaded Sears with large amounts of debt, contributing to its inability to adapt to a changing retail environment. She notes that in Fiscal Year 2005, the company had a net debt-to-equity ratio of -0.04, and by Fiscal Year 2013, the ratio had ballooned to 1.48-1.
Last month Sears Holdings sued Lampert and former board members, accusing them of "stripping Sears of billions of dollars as it collapsed into bankruptcy." The lawsuit accused the members of the board of "assisting" Lampert in "transferring billions of dollars of the Company's assets to its shareholders" at the expense of the company as a whole.
Cites lawsuit
"In their recent lawsuit, Sears creditors accuse you and five other members of the Sears board of 'assisting' Lampert in 'transferring billions of dollars of the company's assets to its shareholders' at the expense of the company as a whole," the lawmakers said in their letter. "In your current role as treasury secretary, you have had the opportunity to intervene on behalf of Sears and in favor of Lampert's interests."
Warren said she is deeply concerned about what she called the "financial engineering" and "potentially illegal activity" that took place at Sears Holding Corporation during Mnuchin's tenure on the corporate board.
Thanks
Keep an eye on your inbox, the lastest consumer news is on it's way!
Unsubscribe easily whenever you want
---