---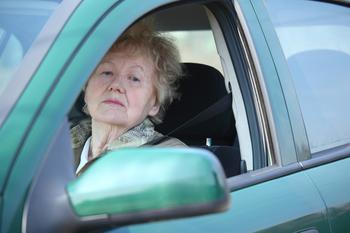 When someone is diagnosed with dementia, families and other caregivers may consider taking away the car keys. In some cases it might be prudent but might not seem necessary in others.
A diagnosis of dementia may not mean that a person can no longer drive safely, according to the Family Caregiver Alliance (FCA). In the early stages of dementia, some – though not all – individuals may still possess skills necessary for safe driving. Most dementia, however, is progressive, meaning that symptoms such as memory loss, visual-spatial disorientation, and decreased cognitive function will worsen over time.
No warning
And that's part of the problem. A patient may seem perfectly fine behind the wheel, able to run errands like grocery shopping and picking up the dry cleaning. But then one day driving down a street they've driven on hundreds of times, they get lost.
Florida, with its large senior population, has something called "Silver Alerts." Similar to the Amber Alert for missing children, the Silver Alert uses highway message boards and news broadcasts to alert the public to be on the lookout for a missing driver.
Researchers at the University of South Florida (USF) examined how people with dementia become lost while driving, how missing drivers are found, and the role of public notification systems like Silver Alert in these discoveries suggests techniques that may help recover drivers with dementia and prevent potentially harmful incidents.
They concluded that a comprehensive Silver Alert program that includes law enforcement and community education can be a very effective way of quickly finding missing drivers. Their findings led to recommendations for more study on how these programs can be expanded.
No more driving
But the researchers emphasize that getting cognitively impaired people to voluntarily give up their car keys may be the single most effective measure for prevent missing incidents that may lead to injury or death.
"Important aspects of successful driving retirement include a partnership between the healthcare practitioner and caregiver to support the decision for driving retirement, the identification of local and state programs… and assistance in finding alternative forms of transportation in the community," they conclude.
In their study the USF researchers found that most missing drivers were men, ages 58 to 94, who were cared for by a spouse. Most got lost on routine trips to usual locations. Only 15 percent were found while driving, with most discovered in or near a parked car. Most of the time they were found by a police officer.
Another state
In addition, only 40 percent were found in the county where they were reported missing. Ten percent were found in a different state and another 15 percent were found in dangerous situations such as stopped on railroad tracks. There was a five percent mortality rate in the study population, with those living alone more likely to be found dead than alive.
"With the baby boomer generation getting older, the number of the people living with Alzheimer's disease is on the rise," said Dr. Meredeth A. Rowe, the lead researcher on the study. "Most Americans depend on driving their own car to meet their transportation needs, even for the most basic needs such as food. It will be critical to identify other means of transportation for people with dementia to facilitate driving retirement."
---