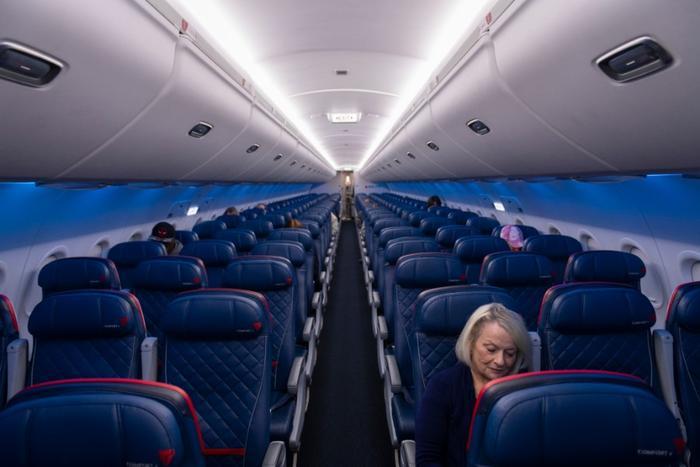 On Monday, Delta Air Lines announced that it will resume flights between Seattle and Shanghai on June 25 following a suspension of nearly four months due to COVID-19 concerns. 
The airline said a flight between Seattle and Shanghai-Pudong, China (through Seoul-Incheon, South Korea) will operate twice a week. 
"With a mission to connect the world, Delta is committed to getting our customers to their destinations safely and confidently, especially at this critical time. We are implementing unprecedented health and safety measures and practices, so customers are assured of ease and safety at all points of their journey," Wong Hong, Delta's president of Greater China and Singapore, said in a statement on Monday. 
New health measures
To prevent the spread of COVID-19, Delta will require all passengers to wear face coverings both in the airport and while in the cabin. The airline said it will also be sanitizing all aircraft, changing its boarding process from back to front, and requesting that customers bring their own food and beverages to minimize contact with employees.
Additionally, Delta won't be selling tickets for middle seats and will limit its passenger capacity to 60 percent capacity in the main cabin to promote social distancing. Delta added that it's "constantly updating best practices and improving the new standard of care based on expert medical advice and the feedback of customers."
The restarting of Delta's service between the U.S. in China comes a week after the Department of Transportation (DOT) announced that airlines could continue four flights per week between the two countries. 
The DOT said it will "continue to press for the full restoration of passenger air travel between the United States and China," in part to allow Chinese students impacted by the flight shortage to fly home. 
"As the Chinese government allows more flights by U.S. carriers, we will reciprocate," the agency added. 
Delta is the first airline to resume flights to China. United Airlines is expected to restart flights to the country soon.