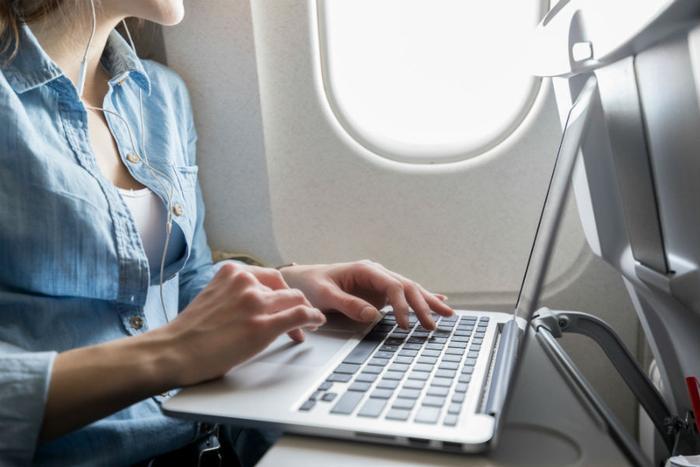 Delta Airlines on Monday kicked off a two-week trial of free Wi-Fi to all passengers on 55 of its flights. The airline says its goal is to eventually offer complimentary Wi-Fi on all domestic flights.
At the end of its initial trial on select flights, Delta hopes to have gleaned insight into how well its system can support Wi-Fi and the way passengers use it. The carrier is aware that offering Wi-Fi free of charge will lead to a significant increase in the number of customers who use it.
"Customers are accustomed to having access to free Wi-Fi during nearly every other aspect of their journey, and Delta believes it should be free when flying, too," said Ekrem Dimbiloglu, Director of Onboard Product in a statement.
"Testing will be key to getting this highly complex program right – this takes a lot more creativity, investment and planning to bring to life than a simple flip of a switch," Dimbiloglu said.
Travelers will be notified of availability
Delta says customer feedback will be crucial as it strives to roll out free Wi-Fi on a larger scale.
"As with any test in uncharted territory, Delta will rely heavily on customer and employee feedback to navigate how to best make free in-flight Wi-Fi a reality," Dimbiloglu said, adding that several more test phases will likely be necessary before free Wi-Fi touches down in all cabins.
Passengers will be notified via email and a Fly Delta app push notification if their flight is among those involved in the two-week trial. Delta says passengers will be able to  "browse, email, shop, message, engage with social media and more" while using its free Wi-Fi, but they won't be able to stream video.