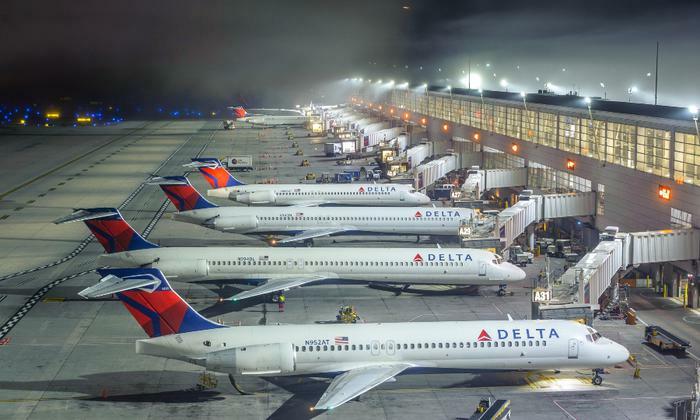 How serious is Delta Air Lines about its employees being vaccinated? Very serious. 
Effective November 1, any Delta employee who has health insurance through the company but hasn't gotten their COVID-19 vaccination shot is subject to a $200 monthly surcharge. In addition, unvaccinated employees will be required to take a COVID-19 test every week starting September 12.
United Airlines and Hawaiian Airlines say they will also mandate vaccines for their employees.
Delta CEO says costs are too high
In describing his reasons for the mandate, all Delta CEO Ed Bastian had to do was point to the numbers. 
"The average hospital stay for COVID-19 has cost Delta $50,000 per person. This surcharge will be necessary to address the financial risk the decision to not vaccinate is creating for our company. In recent weeks since the rise of the B.1.617.2 variant [aka the Delta strain], all Delta employees who have been hospitalized with COVID were not fully vaccinated."
Now that the Pfizer vaccine has been fully approved by the U.S. Food and Drug Administration (FDA), Bastian essentially said that excuse is no longer valid. "We can be confident that the Pfizer vaccine is safe and effective, and has undergone the same rigorous review for other approved medications to treat cancer and heart disease, as well as other vaccines," he said.
"Protecting yourself, your colleagues, your loved ones and your community is fundamental to the shared values that have driven our success for nearly a century. Vaccinations are the safest, most effective, and most powerful tool we have to achieve our goals, live up to our values and move forward," Bastian concluded.
Investing in health and safety 
Delta was among the first to invest heavily in onboard health safety. Dating back to February 2020, the airline deployed "fogging" in its aircraft with an EPA-registered disinfectant. It also consulted with the Centers for Disease Control and Prevention (CDC) and the World Health Organisation (WHO) to ensure that it met or exceeded those agencies' precautions related to the coronavirus.
Its proactive efforts have paid off, at least with some of its customers. Ronnie of Louisville, Ky., heaped praise upon the company in their ConsumerAffairs review.
"Flight was awesome. All personnel are top notch. Flight was smooth. Flight was on time. All Covid-19 keep me safe. Plane was very clean and could tell it had been sanitized. Even rest room was cleaned after each use. Thanks for a pleasant experience," they wrote.