---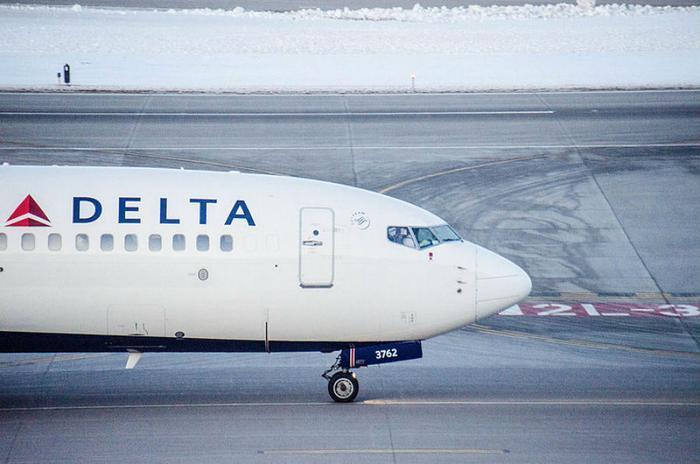 Delta Airlines and its customers had a nightmarish weekend, a holdover from the severe weather that battered the Southeast during the middle of last week.
Flight cancellations continued to affect operations through the weekend. The company said things are beginning to stabliize, but it reported that flight crew availability continued to hamper operations because not enough people were within the federally mandated crew rest and duty day guidelines.
"We know this is extremely frustrating for our customers and we apologize for that," Delta said in a statement. "Delta teams continue to work around the clock to fully reset our operation and keep customers informed."
Passengers sound off
Over the weekend, ConsumerAffairs heard from Delta customers who were experiencing that frustration. It was perhaps made worse that last week was spring break at many schools, with families planning long-anticipated vacations.
John, of Jericho, N.Y., was on his way with his family from New York's JFK Airport to Orlando. When his departing flight was canceled, he was told he could not rebook until April 11. That was just three days before his scheduled return on the 14th.
"Had to cancel entire trip," John wrote in a ConsumerAffairs post. "My two young sons were crying in the airport."
Loretta, of Anaconda, Mont., wrote to ConsumerAffairs that she spent "many, many hours on hold" or waiting for a return call from Delta as she tried to rebook her flight.
Amy, of Hollis, N.H., said her flight was cancelled twice during the four days she had taken off for a vacation. She too had a frustrating time communicating with the airline.
"Calling Delta requires two to three hours trying to reschedule flights," Any wrote in her ConsumerAffairs post. "We found another airline to direct us to our destination at our expense."
Ticket refunds
That might not have been necessary. Delta says that if a customer's flight is canceled or significantly delayed 90 minutes or more, he or she can request a refund for the unused portion of the ticket. Even if the flight is not canceled, a one-time change to the ticket may be made without a fee. Delta provides more details on that policy here.
Delta said it cancelled about 120 flights on Sunday. Today, Delta customers should continue to check the company's website and the Fly Delta Mobile App for updates on flight status.
Meanwhile, Gil West, Delta's Chief Operating Officer, said he understands Delta's recovery from the outbreak of severe weather "has not been ideal."
---