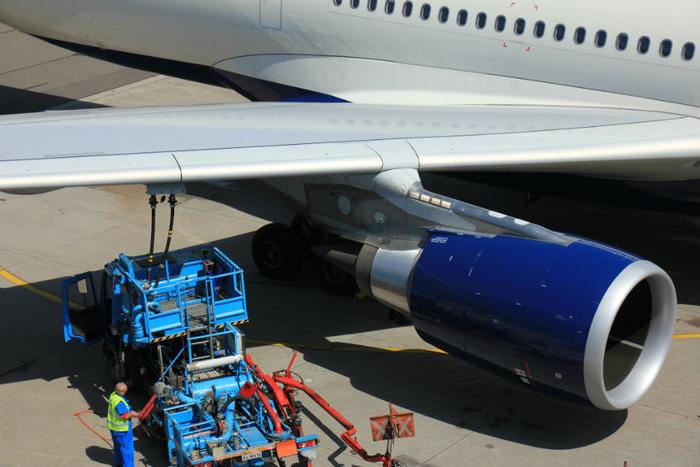 Delta Air Lines has decided to pull back on its flight schedule starting this fall thanks to rising fuel costs.
In the wake of a $2 billion bump in its 2018 fuel bill and a $183 million dip from the June 2017 quarter, the company is hoping its short-term cuts will have a healthier impact long-term.
"We have seen early success in addressing the fuel cost increase and offset two-thirds of the impact in the June quarter," said Ed Bastian, Delta's Chief Executive Officer.  "With strong revenue momentum, an improving cost trajectory, and a reduction of 50-100 bps (base points) of underperforming capacity from our fall schedule, we have positioned Delta to return to margin expansion by year end."
"Accelerating the recapture of the recent fuel price increases is the number one focus for our commercial team," added Delta President Glen Hauenstein.
Mother Nature also played a hand in Delta's revenue plunge when the January 2018 Nor'easter forced the airline to cancel more than 400 of its flights.
How does an airline turn something like this around?
No one's saying whether Delta will try and recoup some of its losses by raising airfare, but fliers shouldn't be surprised if it does.
Airlines have other course correction options, too. For example, an airline could establish routes to places where higher fares are a given and cut back on the smaller income-producing routes.
That may be Delta's play here if its plans for global expansion are kept intact. The company began its global inroads in May when it launched a joint venture with Korean Air and instantly found its way into more than 50 Korean Air-operated markets.
The company also has plans in place for new service from Los Angeles to Paris and Amsterdam, Indianapolis to Paris, and Atlanta to Lisbon. Nonstop service between the United States and Mumbai, India; Osaka, Japan; and Seoul, South Korea are also penciled in for 2019.
The global market is a smart play as the middle class continues to grow in emerging economies like India and China, giving rise to an upswing in the number of fliers.
"It is believed that the global aviation industry will reach up to 33.8 billion US dollars in profits in 2018, up from only 8.3 billion US dollars in 2011," wrote Statista.com in its review of airline profits. "Between 2017 and 2036, the number of airline passengers is expected to grow at a compound annual growth rate (CAGR) of 4.7 percent."