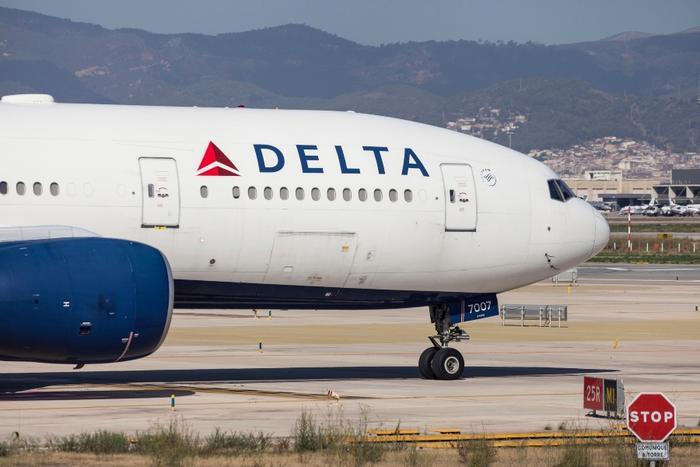 Delta Air Lines CEO Ed Bastian told the airline's workforce that it might take as long as three years before the carrier gets back to its pre-COVID-19 strength.
In a face-to-face interview with CNBC, Bastian said that its current average passenger load is about 5 percent of what it would typically be carrying. Bastian fleshed out that number's impact on Delta's bottom line in its March Quarter 2020 Financial Results. 
"We are confident that people will begin to travel again. We don't know when it will happen, but we do know that Delta will be a smaller airline for some time, and we should be prepared for a choppy, sluggish recovery even after the virus is contained. I estimate the recovery period could take two to three years," he told airline workers in a separate memo.
Doing all it takes to stay afloat
No airline has proven itself immune to the pandemic's bite. In Delta's case, it's looking down the barrel of a net loss of $534 million in the first quarter -- more than a billion dollars off what it earned over the same timeframe in 2019. 
Delta has tried nearly every trick in the book to make travelers feel safe enough to fly again, too -- from blocking out middle seats to fogging each plane every night to make sure it's fully sanitized. 
"Delta is taking decisive action to prioritize the safety of our employees and customers while protecting our business and bolstering liquidity. I am especially proud of the incredible work the Delta people are doing to keep our nation's airways open, playing an active role in the fight," Bastian said.
When Bastian refers to the company's liquidity, it's got some insulation. Delta ended the first quarter of 2020 with $6.0 billion in unrestricted liquidity, so it can probably take on some water. However, it was particularly difficult for the airline to stomach the downturn because it has gone more than five years without taking a loss.